​​Hookah accessories, let's be honest we have all been at a point where we have forgotten one or more parts of our hookah setup. Was it the bowl gasket? No problem, nothing a wet paper towel won't fix. Didn't pack the Provost for that vacation, no worries foil is sold everywhere! Can't find a poker? Toothpicks always work in a pinch. The question is how do we go from a casual hookah smoker to a ready for any hookah situation that might arise hookah enthusiasts? Well we got good news for you, Hookah Vault is ready to take you to the next level of shisha preparedness.  
For the casual hookah smoker it may be a daunting task when it comes to choosing the right hookah accessories. With all the HMD's (heat management devices) to the endless options for hookah coal burners, one may not know where to even begin. Over the years we have seen gimmicky products pushed onto hookah enthusiasts, but today we put an end to that. Whether a product is in the budget range or considered premium, we will only offer products that we can fully support and stand behind. You may notice multiple brands in a product category. This is so we can fully meet every customer's hookah needs. Remember if you still have any questions by the end of this article, we are only a short message away
Arguably one of my favorite parts of a hookah setup, let's talk hoses, handles, and mouthpieces.  Whether you buy a complete hose and handle set or 'build your own hose, it's important to always use a washable hookah hose. We don't see it as often however, cardboard hoses with wires that rusted were a trend at one point. We recommend silicone tubing when purchasing a hose along with whichever hookah hose handle feels right to you! Let's also not forget to use a mouthpiece when smoking hookah with friends or when out and about at your local hookah lounge.
These mouth tips are a great and very affordable accessory to carry around when smoking with friends or at hookah lounges. These are a much better alternative to plastic mouthpieces that are single use and reduce plastic waste. The B2 silicone mouthpieces are perfect for almost any hose. These tips wrap over your handle allowing you to use any hose without actually touching the tip which prevents the spread of germs. These hookah tips are reusable. Just wash them with soap and water and let them dry. Each package comes with an assortment of seven different colors, so feel free to share with hookah friends.
The Tangiers mouthpiece is a unique accessory that is functional while also being stylish. These hookah tips are designed to be inserted into the hose and fit most hoses. Mouthpieces are an important accessory while smoking with friends as it helps keep things hygienic. On top of making a fashion statement these reusable tips are a great way to reduce the spread of plastic waste. The Tangiers Mouthpiece comes with a steel lanyard and has a derby hat charm attached to it. It is similar to the type of hat that the now passed owner of Tangiers, Eric used to wear. You will see a famous saying engraved on each piece: "Carry On" -Eric Hoffman
The Thunder Hose V3 is one of the best washable hoses on the market. Thunder V3 comes with an all black plastic hose and hard plastic color ends, they also attach and detach for easy cleaning. The colorful hose ends are vibrant and look awesome attached to any hookah. This version is the same as previous versions. The only difference is new color options. Many hookah smokers also enjoy the lightweight feel of the hose and makes for an effortless smoke. 
The B2 Hose is a simplistic design made out of quality aluminum and comes with a food grade silicone hose. The heel of the hose (the part that connects to the hookah) was created specifically for the B2 hookah; the hose comes with a plastic O-ring which will fit inside most B2 V3, B2 F-22, B2 Reaper, and the B2 SS-Inox hose ports. This means you can do away with having to deal with pesky hose gaskets when pairing your B2 hose with a B2 hookah!
The HJ Flaca Hose is the thinner version of the HJ Knurl Hose. The handle is made of food grade aluminum and includes the handle, silicone hose, and hose adapter. Don't let this sleek design fool you for it is heavy duty and very durable! The Flaca hose is perfectly paired with the SAOCCA hookah and only needs a hose gasket when pairing it with other hookahs.
The heavyweight hose comes in at 2 lbs fully assembled and 75 inches long. It includes a fully washable silicone hose to prevent any ghosting of flavors. The handle is made from food grade aluminum and comes as a complete set. 
Arguably one of the most affordable reusable hoses on the market, the Cyril hose works just as great as other hoses on the market while being able to fit any hookah smokers budget. Made out of aluminum and coming in at 12 inches in length along with an assortment of handle colors to choose from. This hookah hose comes with the handle and heel leaving you to pair it with any color silicone you prefer.
The Steamulation Carbon Mouthpiece Black Blue is made of stainless steel and carbon. The mouthpiece is refined by carbon elements with blue fiber inside. Every mouthpiece is characterized by excellent workmanship. This is just for the handle and doesn't include the silicone or the hose heel. 
We know heat management devices are an integral part of any hookah smokers setup. We carry a handful of different HMD's that have many different unique functions and come in at all price points. Check back next week for our full breakdown of all the heat management devices we carry here at Hookah Vault! If you would like to take a peak at them feel free to click here.
Long gone are the days of having to find that perfect tray to match your hookah setup. We will look back fondly on the days of pairing a Khalil Mamoon tray with a Regal Hookah. We see most modern hookah brands leaning towards providing customers with complete setups making it easier to have a matching set.
Regal Hookah began manufacturing hookahs back in 2010, and after five years of being on the market, they released the first official Regal Hookah Flat Tray making many customers happy. Then in 2017 Regal Hookah introduced the Regal Crown Tray, which was inspired by the Regal Crown logo and Regal Purge cap. Both the Crown and Flat Tray are made out of anodized aluminum and are compatible with the V3 Regal.
The Alpha hookah tray is a piece of art that comes with many different artworks engraved on the tray.  It is made from stainless steel with the tray diameter being 7.68 inches. Collect them all to further change the look of your setup on a whim.
Two words to describe this tray are: heavy duty! The Shika Brass Hookah Tray is an elegant and durable tray that will add to the aesthetics of any modern or traditional hookah setup. Shika hookahs and trays are all hand-crafted in Egypt with emphasis on the hand etched details you'll find on every piece. 
I've been known to light my coals in a campfire when camping, but ideally we should all be using a hookah coal burner! It is preferable to light your hookah charcoal outdoors or in a very ventilated area, and by using an easily transportable coal burner you can contain any ash to one area while also making clean up easy.
Fumari's single electric burner quickly and evenly heats your charcoal, now leaving your stove less used than it already was. This charcoal burner features a coiled heating element, carrying handles, temperature control knob, 24 inch power cord, and a convenient power indicator light. Plug it in and let's get those charcoal lit!
We have the next coal burner on our list from Golden Desert called the Tornado Burner. This 1000 watt charcoal burner is lightweight and easy to travel with. It makes the perfect burner for any hookah smoker. Turn the dial accordingly for the heat you're looking for and start heating the coals.
The Orb Coal burner from Golden Desert  can light up to 10 pieces at a time which makes it a must have for many hookah sessions. The Orb burner is quick and heats the charcoal evenly and effectively. The Orb comes with a removable tray and handle for transportation of the charcoal.
Golden Desert XL burner is the latest and greatest burner. It holds up to 20 pieces of charcoal. It is perfect for daily use meaning less time waiting and more time enjoying your hookah session.
Coal carriers are an important hookah accessory for any hookah smoker. They prevent you from burning the flooring in your house or accidentally starting a fire when smoking outdoors. From Pharaohs comes their handheld charcoal baskets which allows easy transferring from your burner to your setup without the fear of dropping your charcoals. It is capable of holding twelve flats or nine cubes and is made out of stainless steel.
Gasket or grommet, that is the question? The interesting thing about language is that the meaning of words are constantly changing, so don't come for me when I refer to hookah gaskets as hookah grommets! Grommets are pretty standard, and they make the different parts of a  hookah air tight while also keeping things connected and in place. 
Mod-styled bowl grommet are used to secure your bowl with your stem. This material is perfect as it does not slip off and grips quite well with almost all bowls. Rubber grommets secure your bowl to your stem preventing air leaks, rattling, and slippage.
Made specifically for Regal hookahs but can be used on other modern hookahs.
Ensure a tight seal from your stem to your hookah base with a stem grommet!
Use a high quality hookah hose grommet to make sure your hose is connected to a tight seal. This will help eliminate air drag!
Hookah tongs are an essential accessoriesfor using a hookah.Why? Because you simply you can't smoke without them! I have seen a fellow hookah knock a coal off their hookah only to panic because someone took their tongs. Save your fingertips and possibly your carpet.  Make sure to always have enough tongs to go around when having friends over to smoke hookah.
The first ever apple on top tongs are available. The Flip tongs are just that. When you grip the charcoal with the point, they automatically flip your charcoal. A full rotation is made when the bottom of the charcoal is looking black. Grip it with the flip tongs, and they will rotate the charcoal for you. These tongs are designed to support your apple on top products and are a perfect way to grip and move your charcoal.
Alpha hookah tongs are simple, stylish, and comfortable. They come in black with an artist-style engraving and are made out of stainless steel.
An amazing quality hookah tong from Maklaud! A must have for your collection! Material is stainless steel.
These blade-style tongs, stylized like an assassins combat knife, sit comfortably in your hand, have a large flat portion for gripping the coal and toothed tips for a secure hold. The are made of stainless steel. On the handle there is a branded engraving of the Japona logo.
High quality Copper hookah tongs by VZ hookah!
High quality Stainless Steel and wood hookah tongs by VZ!
Stainless steel Cyril knife tongs for hookah charcoal and comes in different colors.
The early 2000's called, and they want their toothpicks back! Will a toothpick work to poke holes in the foil? Yes. Is there a better alternative to toothpicks? Also, yes. What makes these heavy duty foil pokers better you ask? For one they are reusable. Secondly they are sharper making it much easier to slice through that heavy duty foil while also making it less likely to have to retighten the foil after poking your holes. Thirdly, you guessed it, they add a little pizzazz to your hookah packing station! 
Simple and effective aluminum hookah poker that comes in different colors.
Large aluminum resin hookah poker that comes in two different colors. Simple and effective when punching the foil.
Wavy hookah foil poker comes in, blue, pink, green and orange.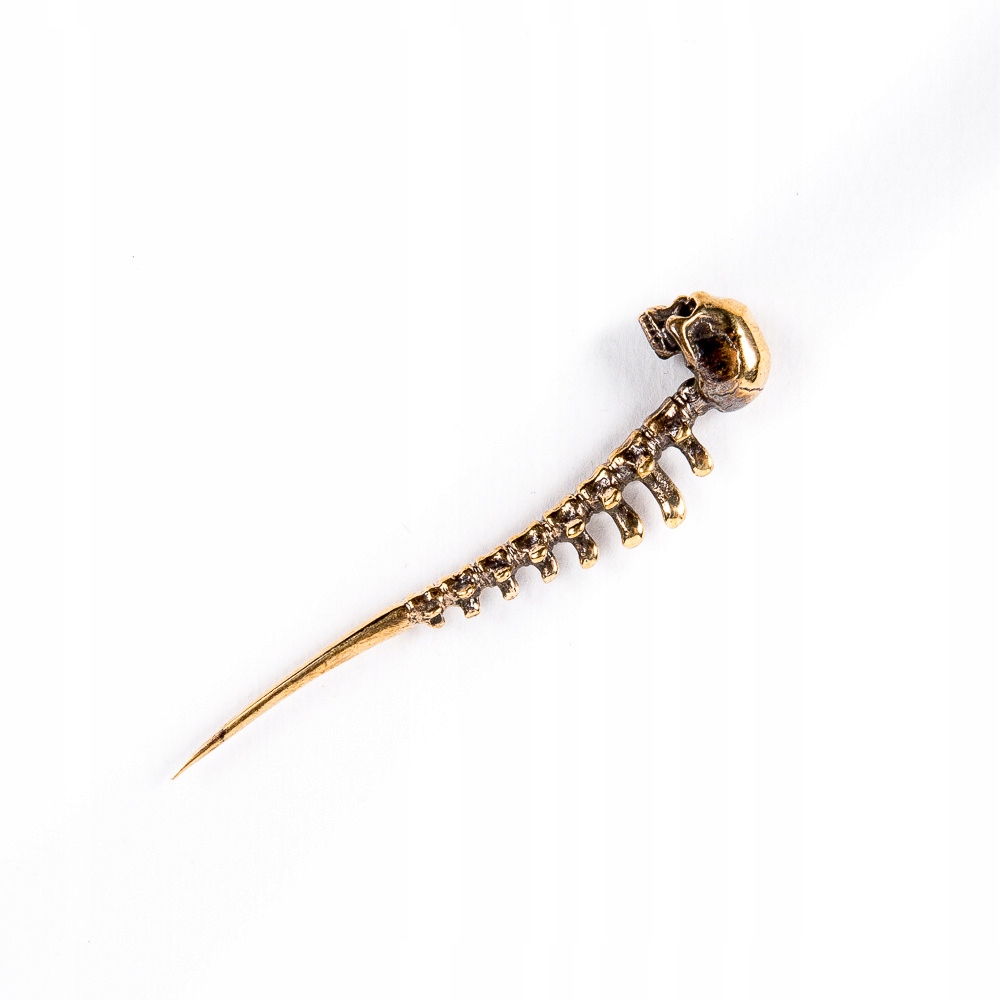 Great hookah poker for anyone's collection. Made out of brass.
Great hookah poker for anyone's collection.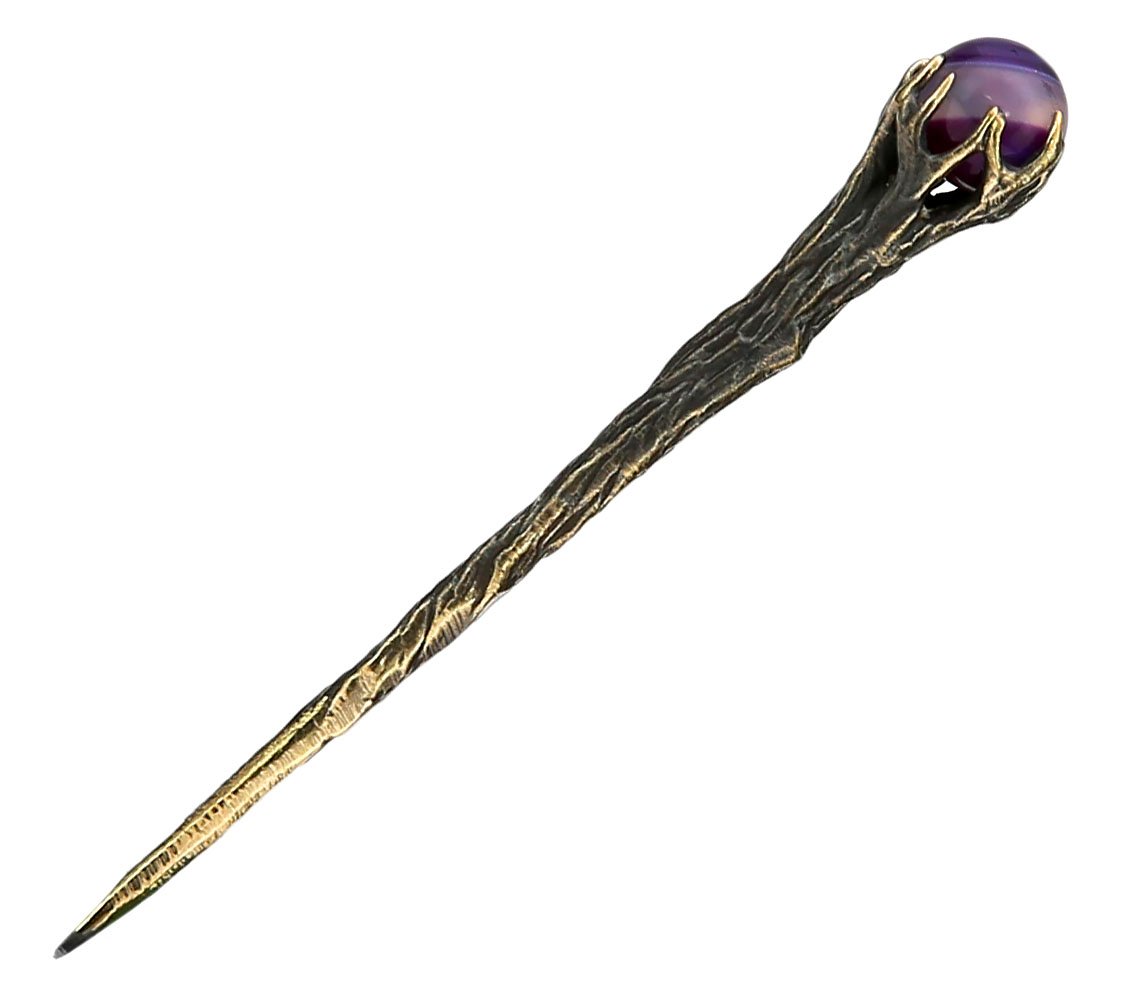 Great hookah poker for anyone's collection. Made out of brass and agate.
Spring hookah foil poker is ideal to perforate the aluminum foil of the hookah. Modern design made of spring-formed steel.
Next on our list is hookah vase (or base) mats. Some accessories may not be necessary to the direct function of packing a bowl or setting up a hookah. However, these types of accessories still have a place on our list and for good reason. Hookah mats are not only for aesthetic purposes but are also very helpful when smoking on a rough surface. It's almost objectionable to invest in an Egermann hookah base to then place it directly on the ground. I speak from experience and now am the sad owner of a roughly scratched up Egermann hookah base. Learn from my past mistakes and invest in a hookah mat even if it is just for the looks.
Tangiers made this high quality hookah base mat to protect your base and also style your hookah. It comes with a carrying bag.
The Regal Hookah mat is the best way to protect all your hookah bases from all the elements. If you're looking to have a killer hookah presentation, get your hands on one of these mats today.
Have you planned a vacation and wanted to take your hookah setup but wondered how to pack it safely? Traveling with a hookah is a must for some enthusiasts, and today we are here to fill you in on one of the best kept secrets, hookah travel bags! Keep in mind travel bags for hookah's come in different sizes, and it really depends on what type of setup you have along with what accessories you want to take with you. From camping, to music festivals, or even stargazing in the desert, what adventure will you take your hookah on next?
The Vyro portable hookah travel bag was designed specifically for the ONE and offers enough space for all essentials for your session. This travel bag offers enough space for your ONE, hose, mouthpiece, bowl, HMD, tobacco, packing fork, foil poker,  and hookah charcoal.
This hookah travel bag is great for traveling!  It weighs 1 lb, and its dimensions are 10x4x4 inches.
The Gallivant 2 is fully collapsible for more efficient storage, features 2 two shoulder straps, and has a bottom zipper compartment that fits plates up to 9 inches wide. The large main compartment fits most hookahs and includes a top zipper opening to help accommodate longer stems. The adjustable padded shoulder straps provide comfort, balance, and feature carabiner loops (1 Fumari Carabiner included!). The removable protective insert keeps your hookah secured, and every pocket is tailored to organize your hookah accessories. Stop worrying about your hookah and start packing for your next adventure.
Hookah foil is almost always a must when smoking, unless of course you are using certain heat management devices. Over the years hookah smokers have evolved.  Long gone are the days of using regular foil bought at your local grocery store. No need to waste that thin foil because you are trying to get it drum tight! Today, we enthusiasts have options when it comes to hookah foil and plenty of them. Do you still want to rip your own foil, or maybe pick how many microns of thickness you prefer? With all these options it's up to you to find the best hookah foil for your smoking needs! 
Cocourth heavy duty foil. This foil isn't like any other foil. This Cocourth foil is heavy duty, heat resistant, and also super thick. It comes with perforated lines for easy tearing. It is 45 microns thick and comes in a box. There is 50 sheets in a roll.
Cocourth heavy duty foil. This foil isn't like any other foil. This Cocourth foil is heavy duty, heat resistant, and also super thick. Comes with perforated lines for easy tearing. It is 45 microns thick and comes in a box. There are 200 sheets in a roll
Aluminum hookah foil is ideal for all types of bowls on the market. Comes with 50 sheets per pack, 38 microns thick.
Aluminum hookah foil roll ideal for all types of bowls on the market. Length is 9ft and 38 microns thick.
Molasses catchers are a great accessory for any hookah enthusiast, especially for those that can't stand seeing the water in their hookah base get dirty! A molasses catcher is, as the name suggests, there to catch molasses which escapes from the tobacco as it's being heated before it gets into the downstem of the hookah. This on the one hand assists with keeping the hookah clean and on the other hand makes it possible to not have to constantly change out the water in the hookah vase. There are many different brands that have produced molasses catchers. However, we have kept it simple with these two options! 
The Steamulation Carbon Molasse Catcher not only gives your hookah a beautiful visual feature but also helps to clean your hookah by catching molasses. Material is V2A stainless steel and carbon.
It helps to collect and filter the molasses that usually falls into the water giving a touch of originality to our shisha. It is made of aluminum and comes in red, black, purple, blue, silver, and gold.
Miscellaneous Hookah Accessories
From shisha packing boards to specialty shisha tobacco storage labels, Hookah Vault is here to bring you the best hookah accessories! Tobacco storage is an important part of any hookah smokers routine. From having it properly labeled and stored in the recommended way, every step matters when it comes to getting the perfect hookah session. It's also important to provide replacement parts for the small stuff.  We've been there when a purge cap or the ball bearing somehow goes missing. It's never fun. If there's something missing from this list, let us know!
Packing board is made of the highest quality resin, resistant to impacts and falls and perfect to pack your bowl on.
Our friends from Tangiers Club Brazil have created a cool way to store your Tangiers Tobacco. Comes with ten tobacco containers in yellow and black
Label and organize your Tangiers tobacco with the Hookah Vault container label. This is an exclusive Hookah Vault product!
These are the perfect containers for storing your Tangiers hookah tobacco! They are specifically used and endorsed by Tangiers. Add on a Hookah Vault exclusive container label to seal the deal.
Regal Merch
Regal Hookah was founded in 2009 with the goal to deliver the ultimate hookah smoking experience to the world. Throughout the years they have also dropped various pieces of merchandise that could only be attained by attending certain hookah events. Today we are happy to give our Hookah Vault family the opportunity to rep some fun Regal merchandise! We have always been a fan of the classic Regal hat, but we are really excited about these new fanny packs and can't wait to hear what you fill yours with!
Black Regal snap back hat, with the Regal crown logo in gold embroidery. 
Introducing the first official Regal Fanny Pack! This hands-free bag is the perfect size to hold a cell phone, wallet, or even a couple of packs of Tangiers Kashmir Black! It has three separate zipper sections to help keep things organized!
Find Your Next, New Hookah Accessories at Hookah Vault
As you can see from the shear length of this article, hookah accessories are definitely a complex topic, but a necessary one to understand if you want to enjoy the best hookah experience possible!
As the leading online hookah store, we pride ourselves on providing our customers with the absolute best information possible,  and offer a wide selection of premium hookah products, including shisha, hookahs, hookah bowls, hookah coals, and more!
We appreciate you taking the time to read through this guide and thank  you for your trust in allowing us to recommend our picks for the best hookah accessories on the market!
Happy Smoking and thank you for being a part of the Hookah Vault Family!
If you have any questions or comments, please feel free to drop us a message in the comments.
Looking to continuing your journey to learn everything there is to know about hookahs? Here's some great next reads: