Al Fakher
Regular price
15.99
Sale price
$14.49
Unit price
per
Sale
Sold out
View full details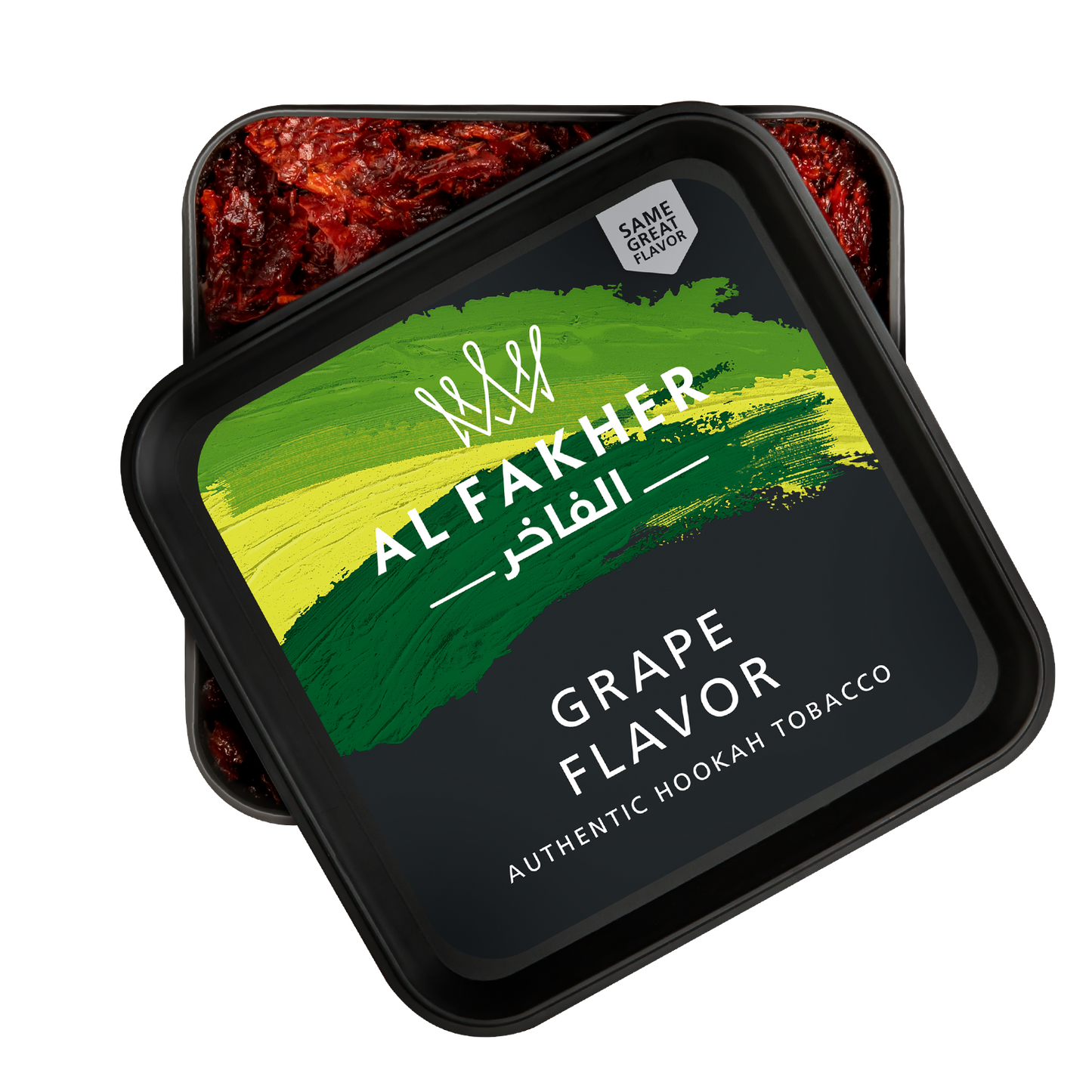 Shop with Confidence
All products purchased at Hookah Vault are backed by our 30-Day Satisfaction Guarantee
Al Fakher 

Shisha Hookah Tobacco Product Details:

For many years, Al Fakher has been highly esteemed for its hookah tobacco products, providing a premium experience to both traditional and modern shisha aficionados. Its Grape 250g aims to provide an unparalleled and distinct flavor that can be savored when inhaling.
Al Fakher "Grape" Flavor Description:
"Grape" is a taste of zesty grapes with a delicate aroma.
Al Fakher FAQ
What bowl should I use for Al Fakher?

You can use any hookah bowl with Al Fakher! Pair this up with your favorite hookah coal for a great session!