Al Fakher
Regular price
15.99
Sale price
$14.49
Unit price
per
Sale
Sold out
View full details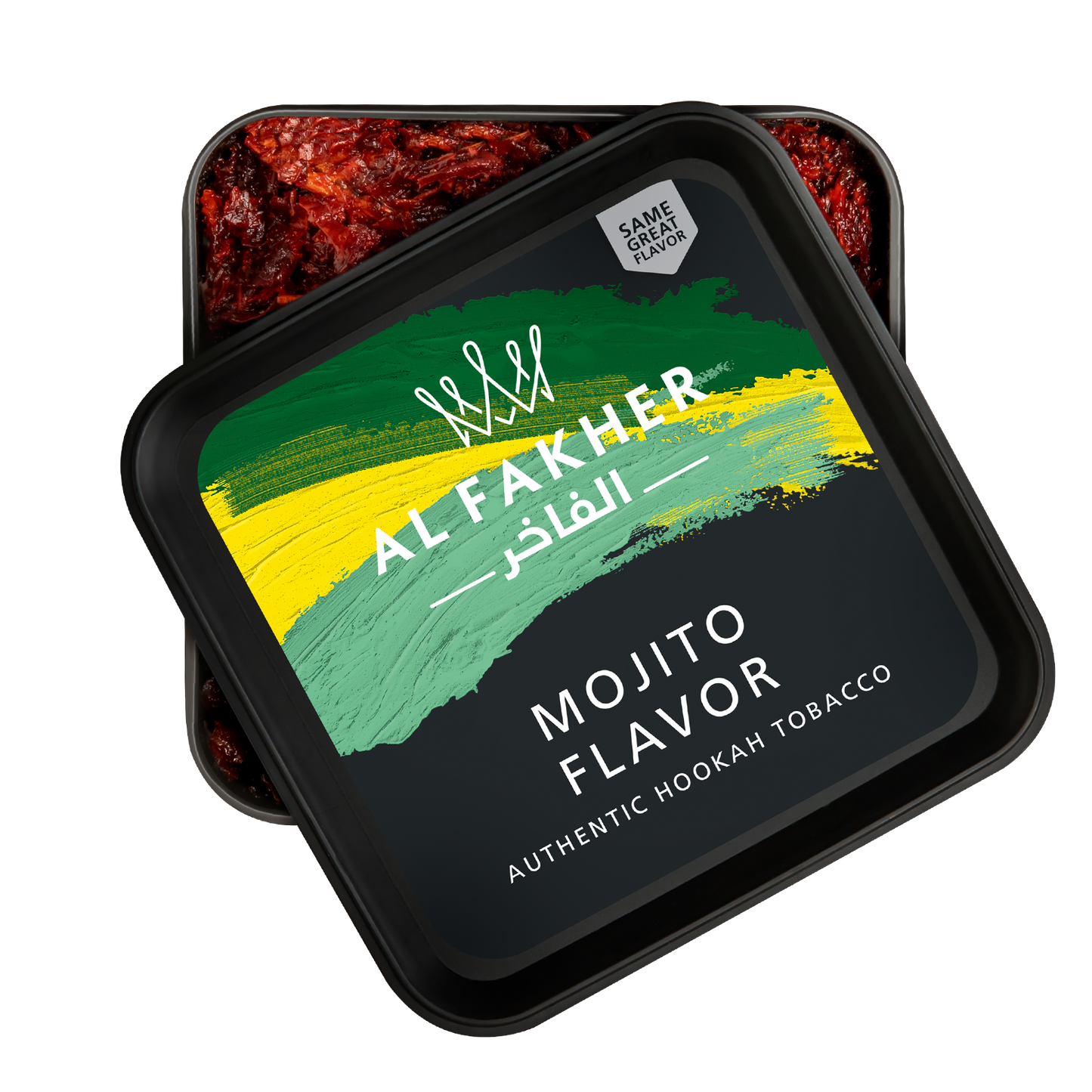 Shop with Confidence
All products purchased at Hookah Vault are backed by our 30-Day Satisfaction Guarantee
Al Fakher Mojito

Shisha Hookah Tobacco Product Details:

Al Fakher is a well-known hookah tobacco brand, established in 1999. Their 250g Mojito flavor is a perfect blend of traditional shisha and modern flavors. Offering an authentic taste, Al Fakher's Mojito has been a favorite all over the world.
Al Fakher "Mojito" Flavor Description:
"Mojito" is Cuba's iconic flavor with a classic mix of lime and mint leaves.
Al Fakher FAQ
What bowl should I use for Al Fakher?

Al Fakher works with any hookah bowl! Pair this with your favorite hookah and hookah coals!