AMOTION
Regular price
Sale price
$264.99
Unit price
per
Sale
Sold out
View full details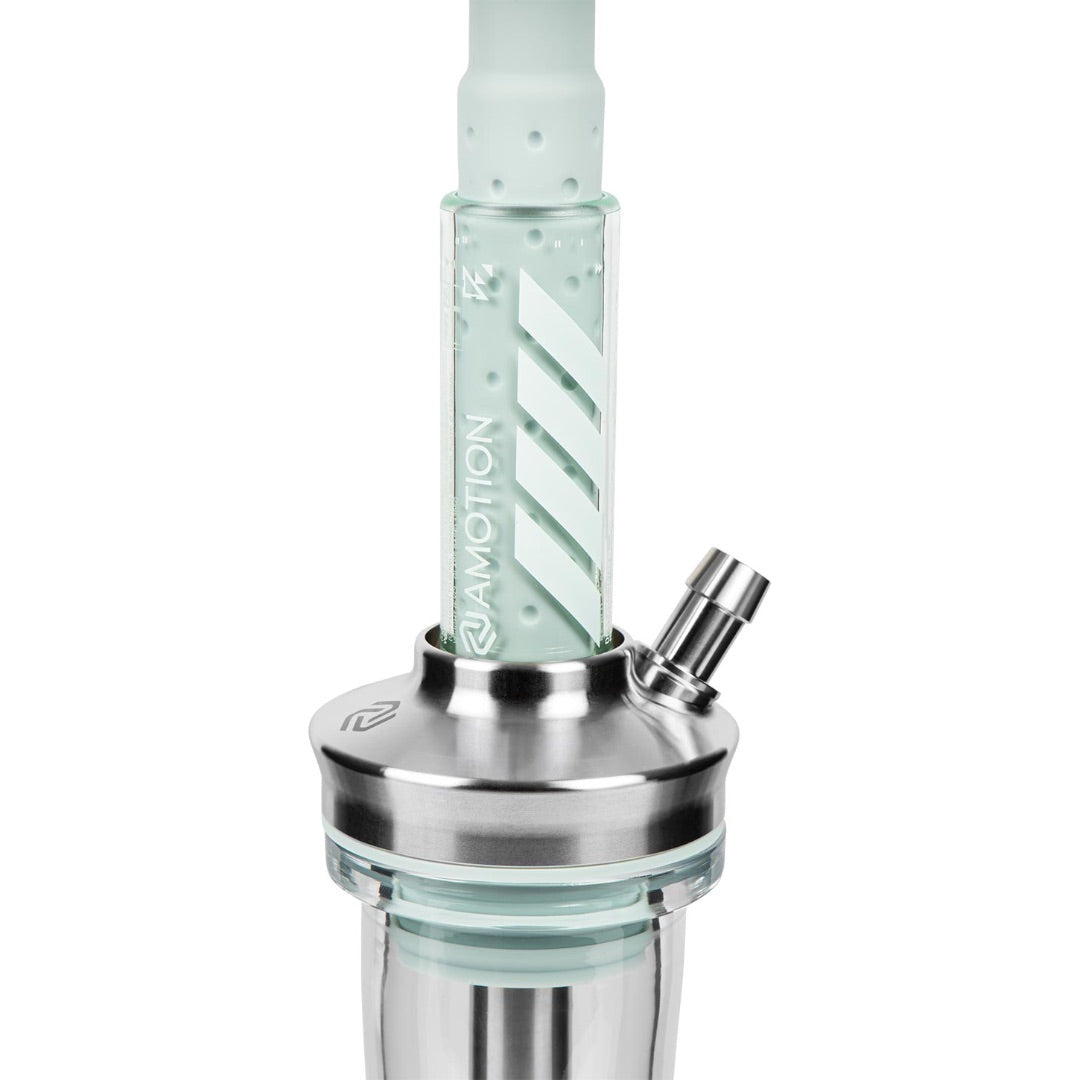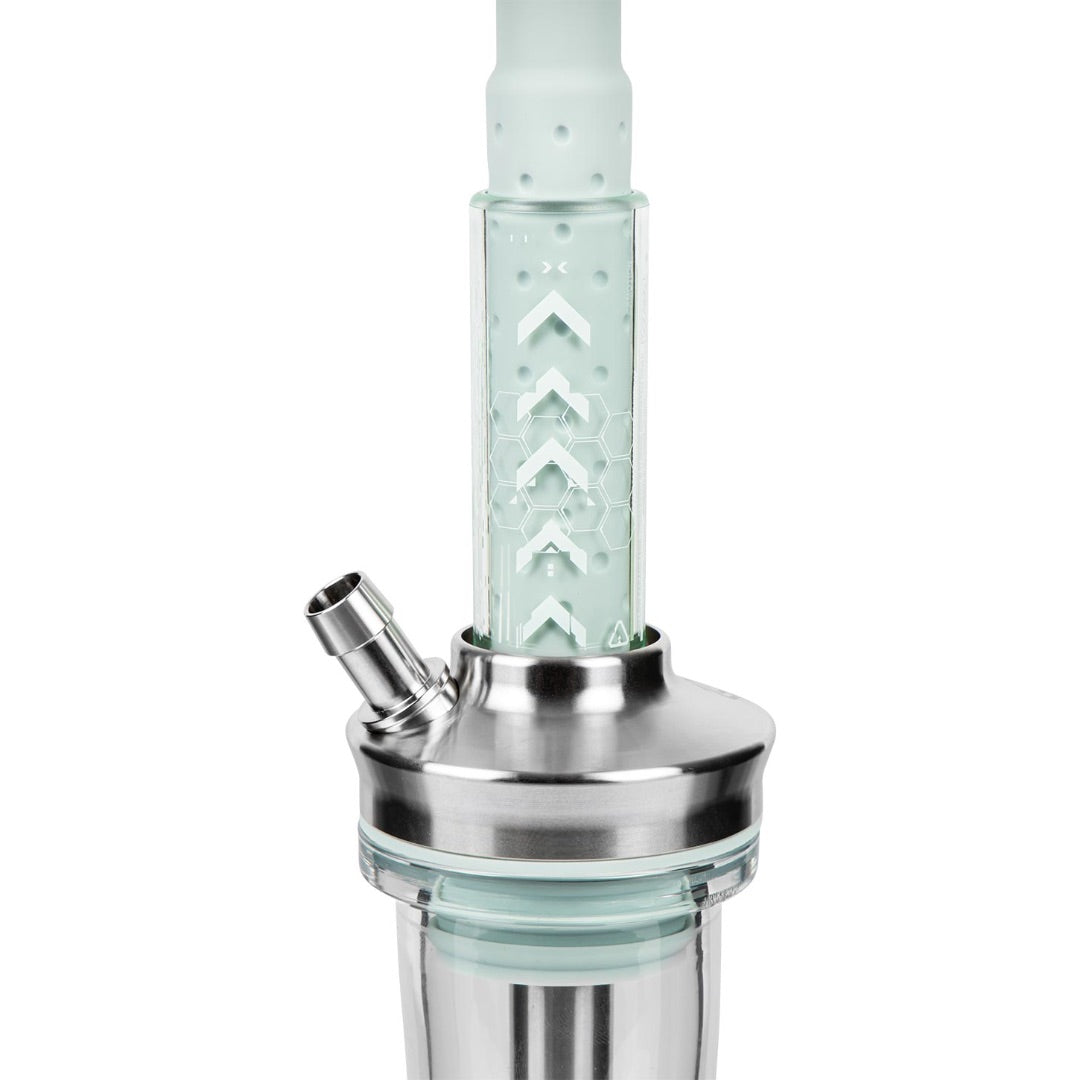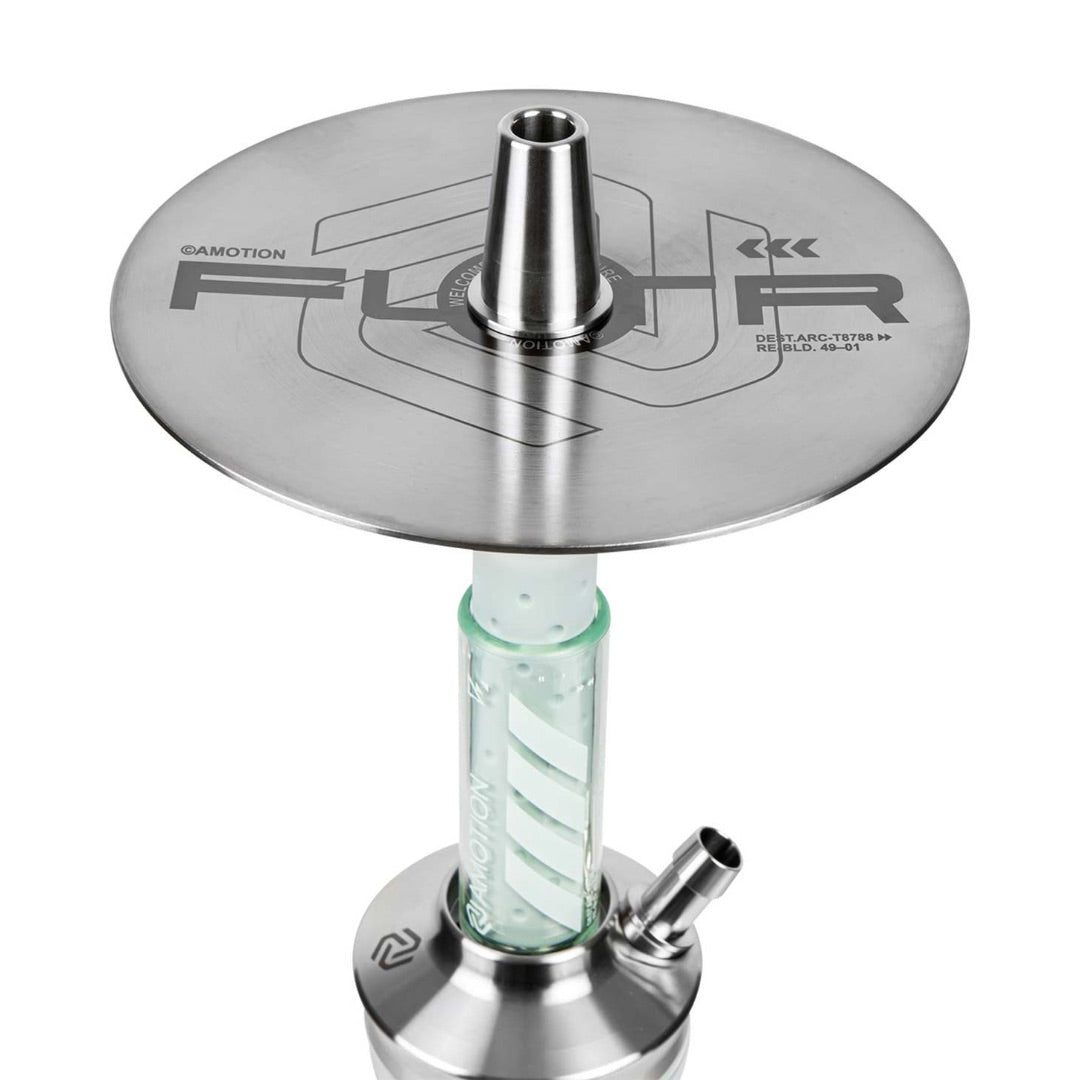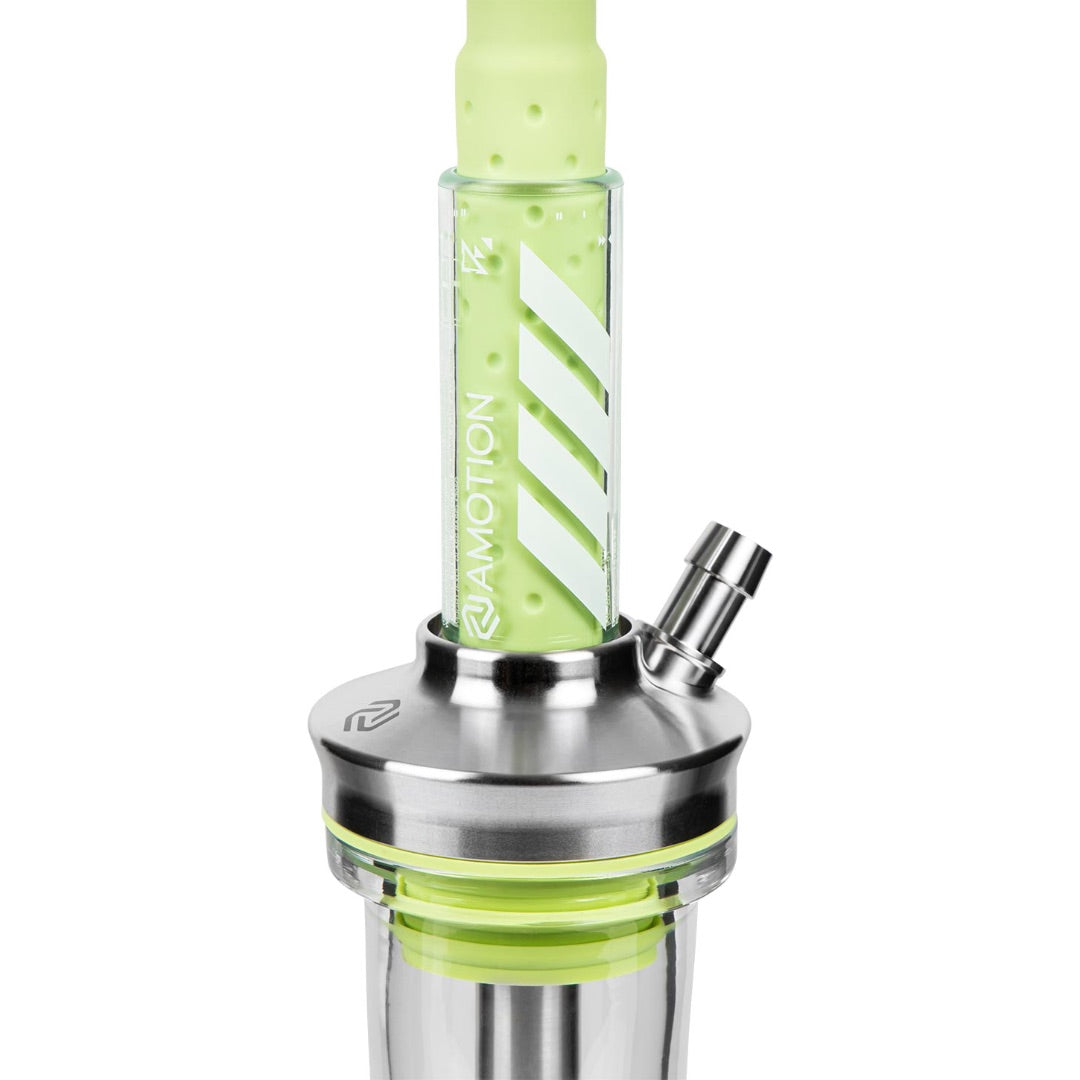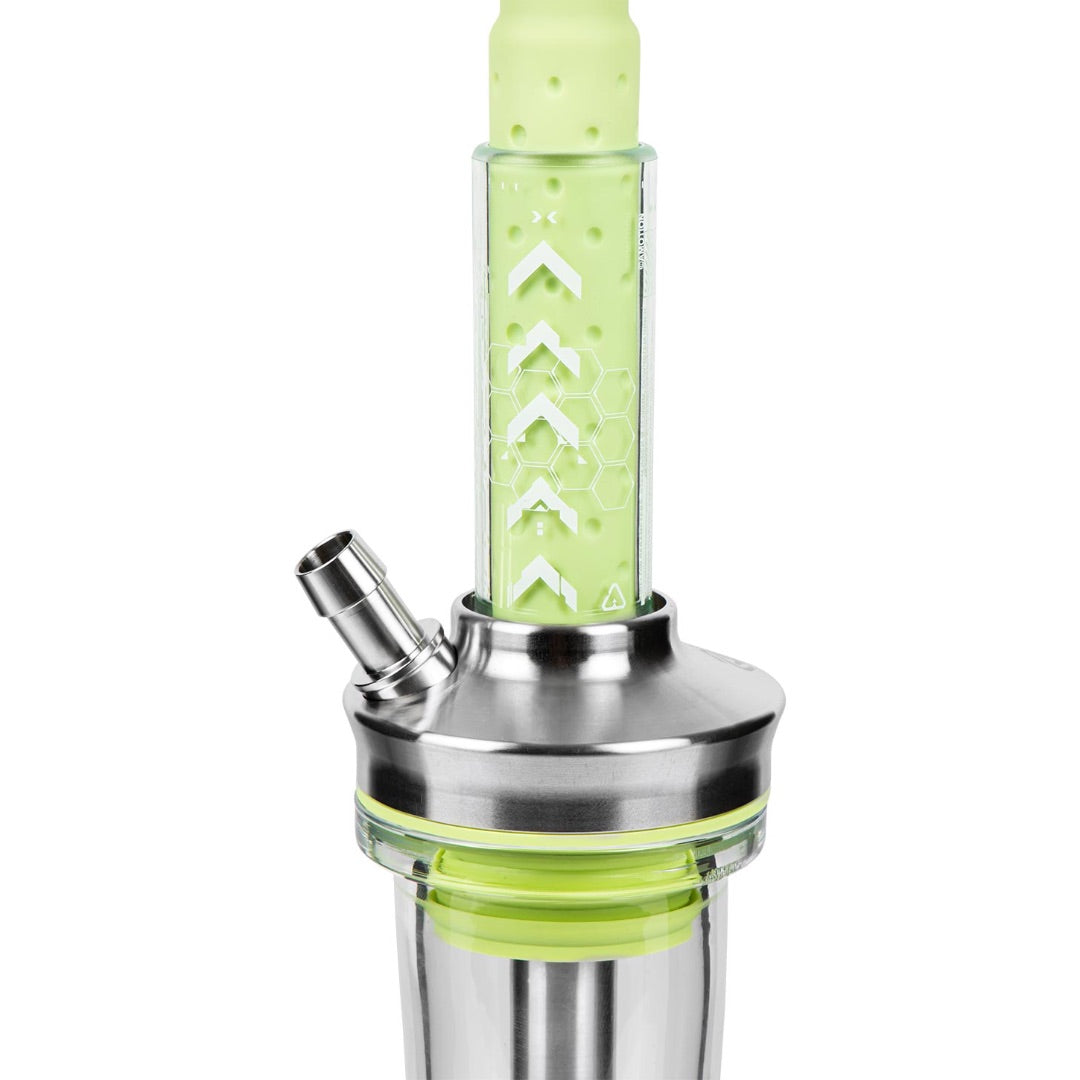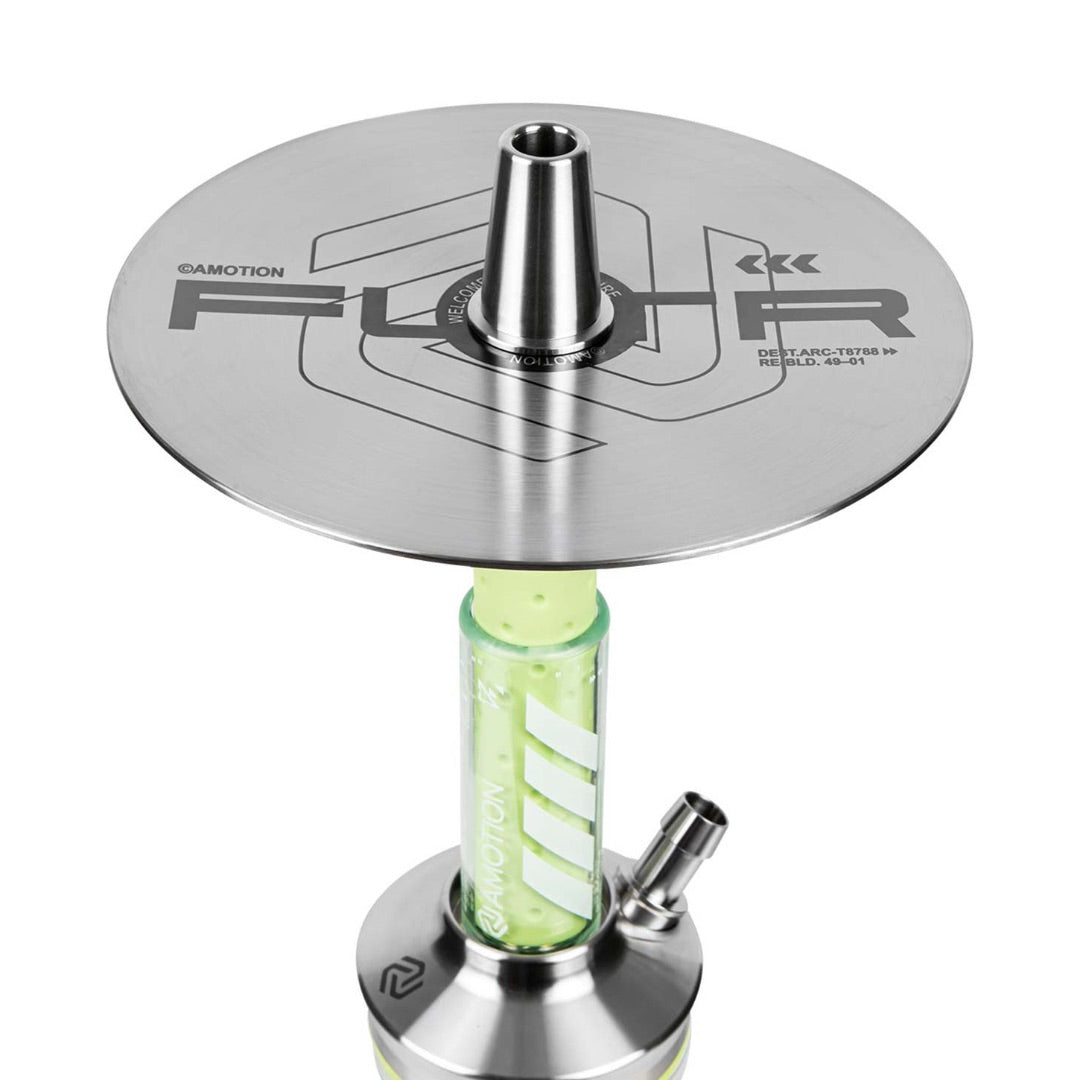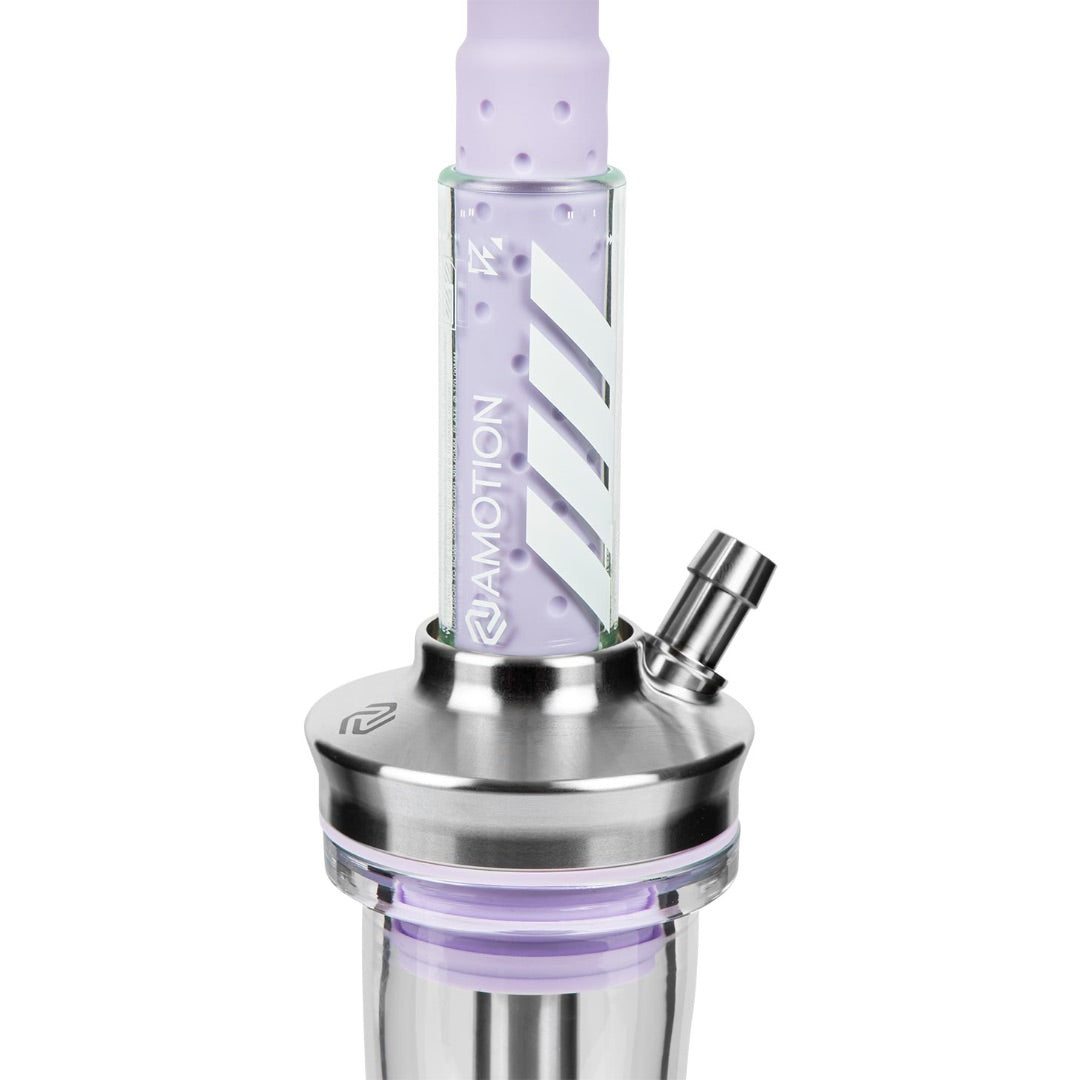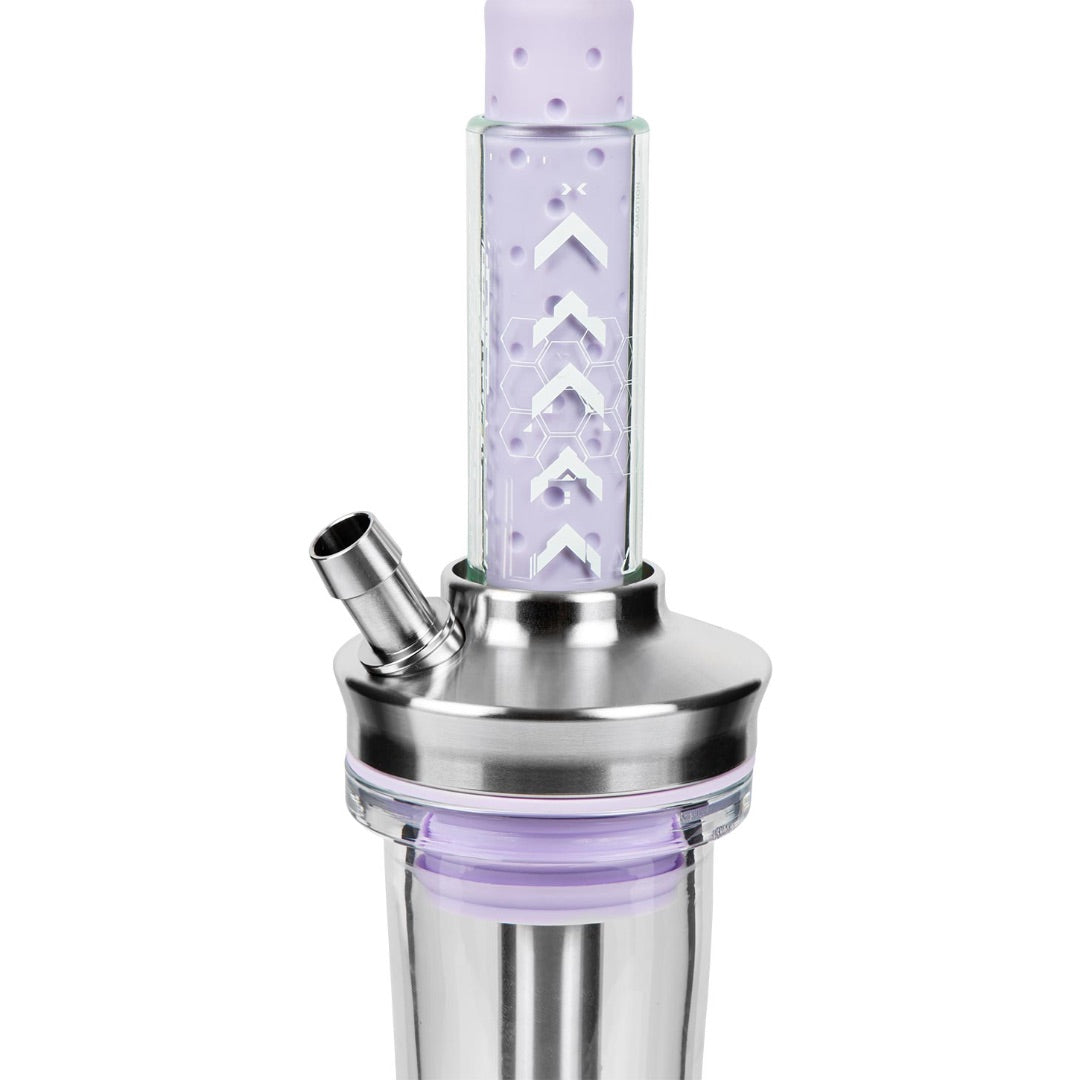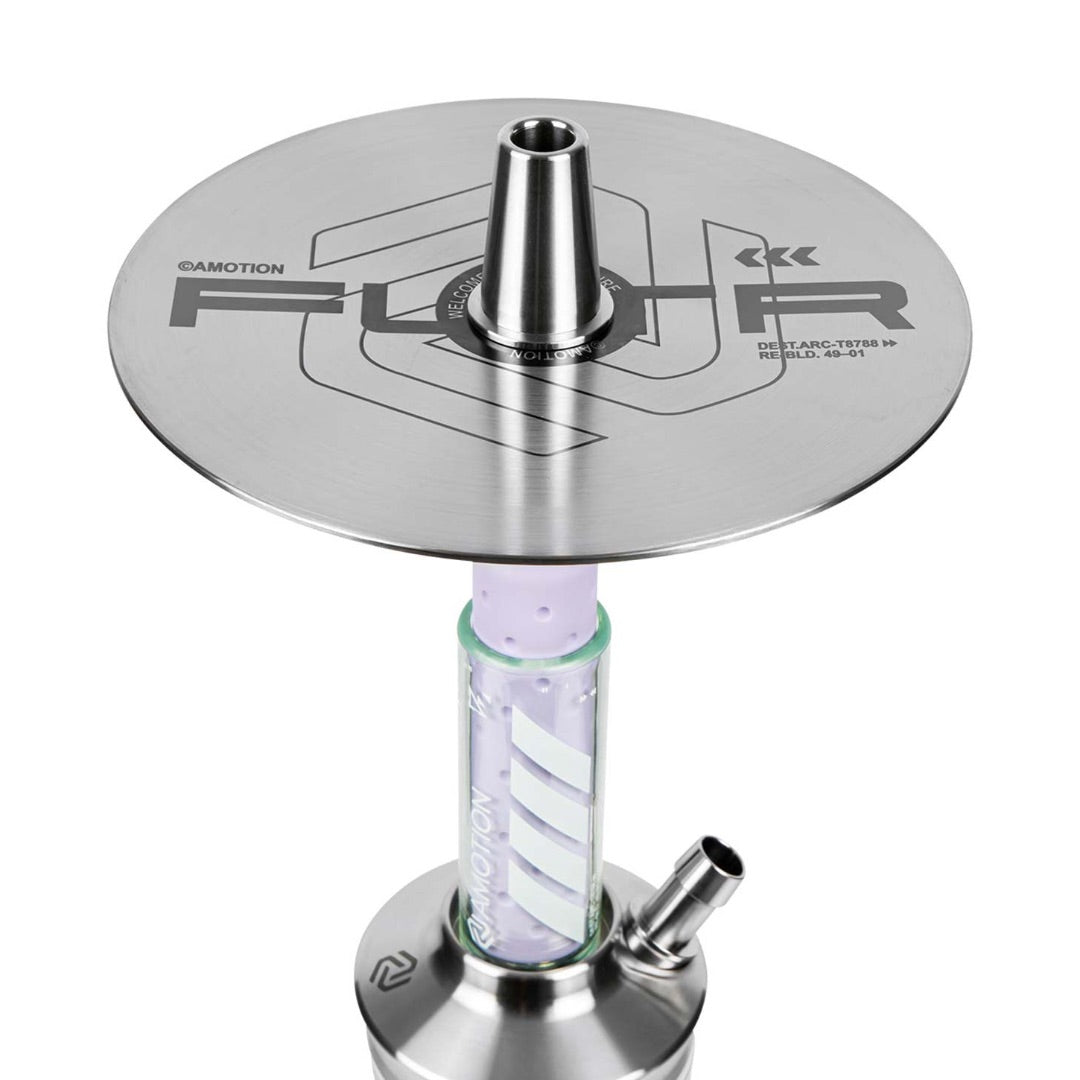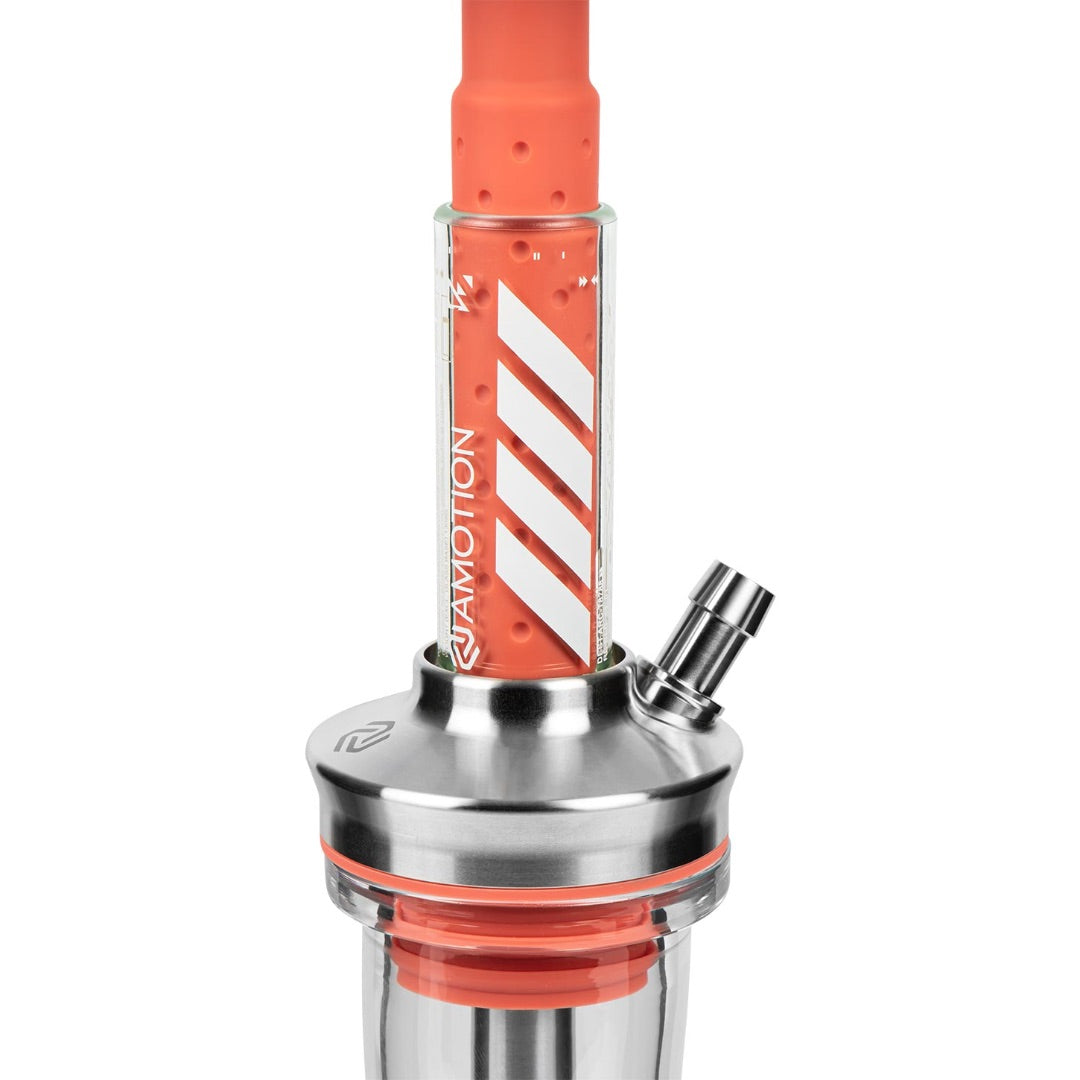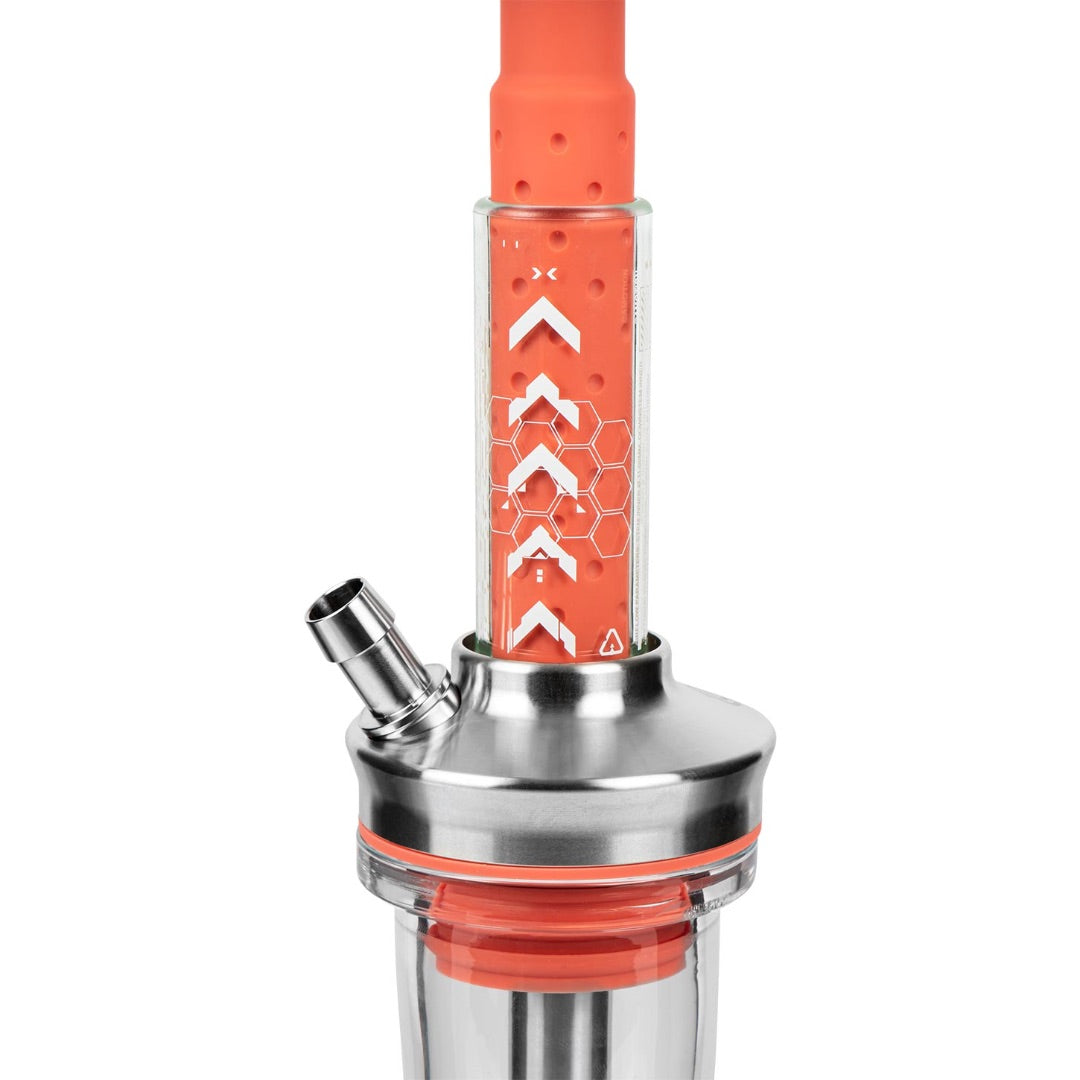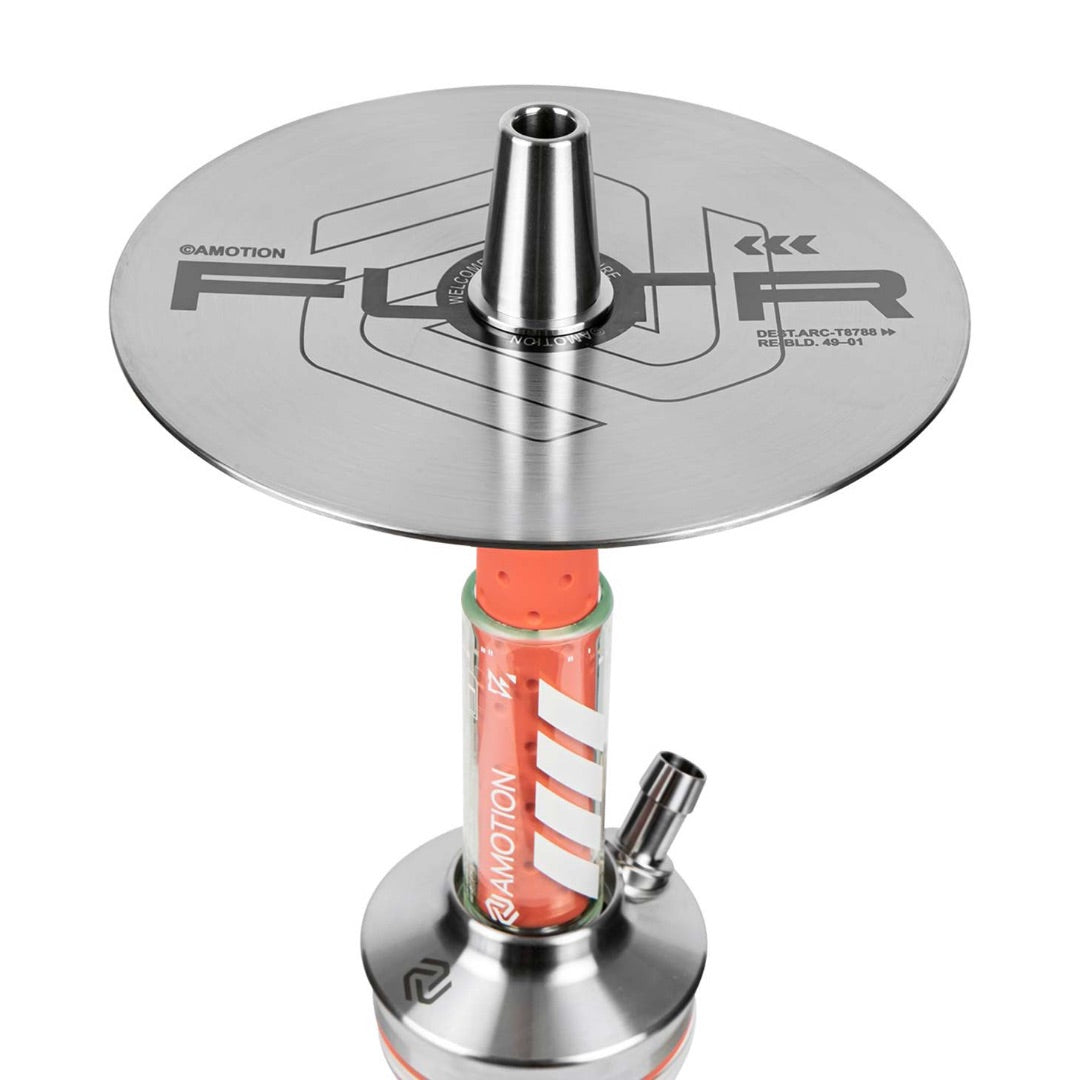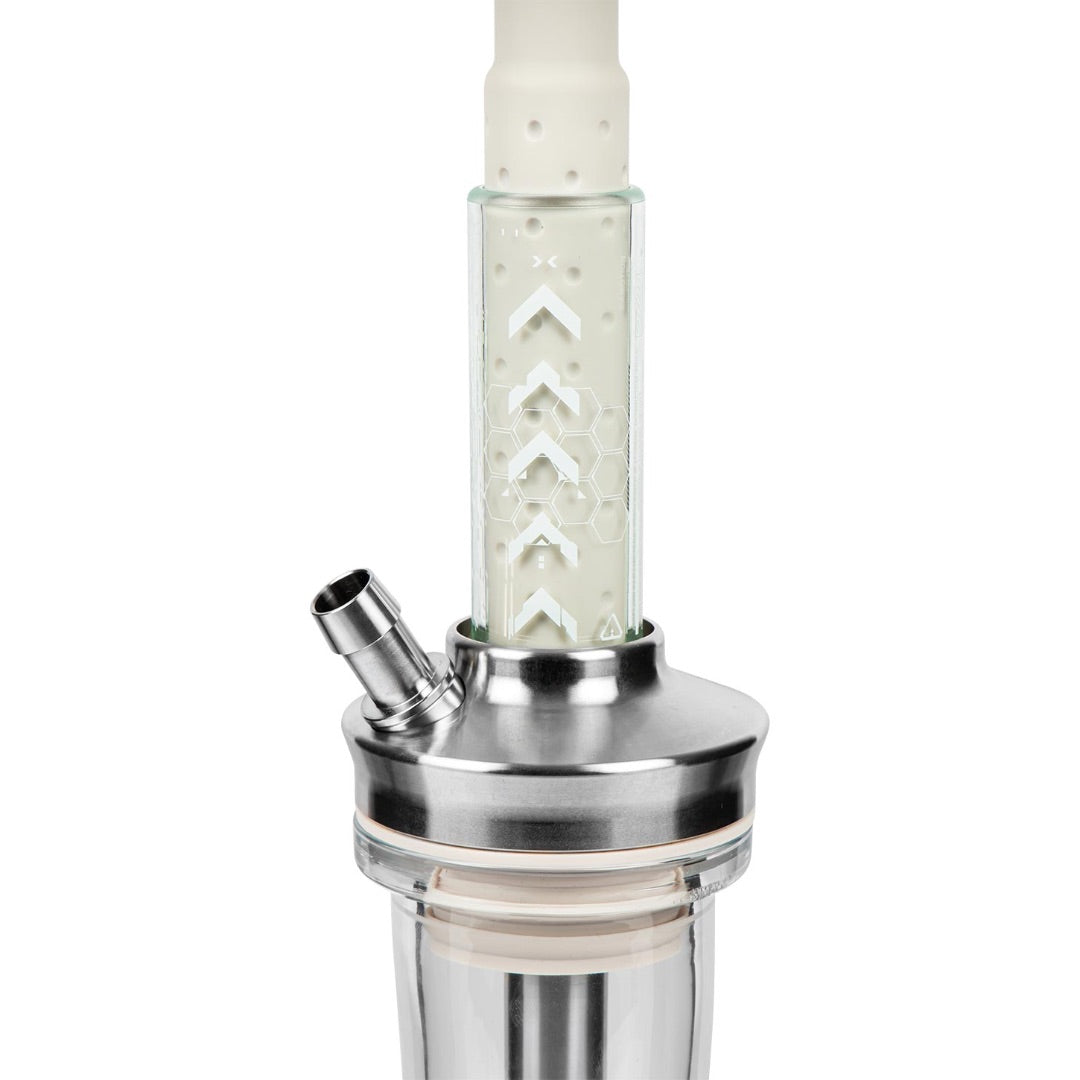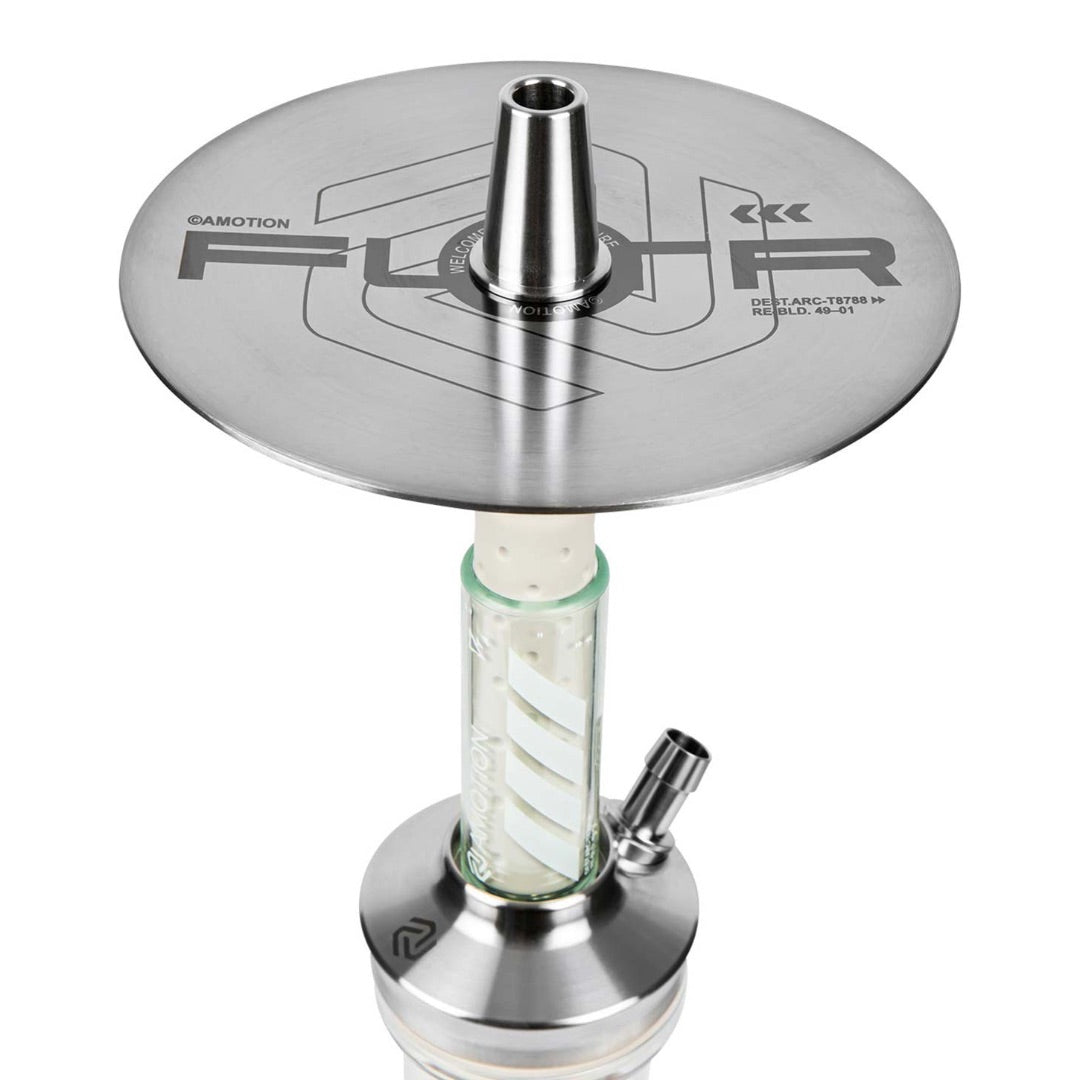 Shop with Confidence
All products purchased at Hookah Vault are backed by our 30-Day Satisfaction Guarantee
Amotion FUTR Hookah Product Description:
Introducing the Amotion FUTR - the ideal shisha for those who find themselves torn between the small and large options. Combining a modern and futuristic design, the Amotion FUTR is not only your go-to everyday shisha but also a genuine work of art.

The FUTR boasts numerous advantages that make the decision-making process a breeze. Alongside its sleek and sporty design, it offers a pleasantly simple blowoff mechanism and an exhilarating pull-through experience, ensuring that you'll be captivated from the very first puff. To complement its aesthetic appeal, the FUTR comes complete with a Season 1 mouthpiece in a matching color scheme, a coordinated hose, and perfectly fitting seals, making it fully mature and ready for mass production.

What sets the FUTR apart is its unique divisible immersion tube. This innovative feature enables you to seamlessly accommodate both small and large bowls, ensuring that you won't have to compromise on using your favorite plug-in bowls at home.

With the Amotion FUTR, you no longer need to fret over choosing between sizes. This versatile shisha delivers the perfect balance, catering to your individual preferences while providing a stunning visual experience. It's time to elevate your shisha sessions with the Amotion FUTR, the ultimate embodiment of style, convenience, and adaptability.
For the ultimate enhancement of your hookah enjoyment, we highly recommend considering the authentic Tangiers Phunnel bowl as your go-to choice. Alternatively, you can explore compatible aftermarket Hookah Bowls such as the Alpaca bowl or Mason Shishaware, which are renowned for their exceptional quality and ability to optimize your smoking experience, guaranteeing maximum satisfaction.

In addition to selecting a superior bowl, it is crucial to complement it with high-quality hookah coals and heavy-duty hookah foil. This winning combination ensures optimal heat distribution throughout your session, allowing you to achieve a perfect balance of flavor and clouds with every puff.

To take your hookah setup to the next level, we encourage you to incorporate one of the industry's leading Hookah Heat Management Devices (HMDs). These innovative devices revolutionize your smoking experience by regulating heat distribution, eliminating the need for constant coal management, and providing unmatched convenience.

By carefully selecting the right components, you have the power to create an exceptional hookah experience that will leave you craving more. Prepare yourself to immerse in the world of top-notch hookah enjoyment by assembling the perfect combination of bowls, coals, foil, and HMDs. Allow the enticing flavors and billowing clouds to transport you to new heights of hookah bliss!


AMOTION FUTR Specs:
Product Brand: AMOTION
Product Category: Hookahs
Height:

 

about

 

 

45cm without head

Diameter (plate):

 

16cm

Length of hose: 1.5 m
Length of mouthpiece: approx. 30cm
Weight: approx. 7lb
Amotion Colors: Lime, Mauve, Rouge, Sky, Stone
Base: Clear
AMOTION FUTR Includes:
Laser engraved plates

Primary color head gasket

hose connection

head adapter

column of smoke

dip tube

Dip tube extension

Diffuser, screwable on both sides

Stainless steel base

Balls including two spare balls

Primary color tubing

Two bowl seals in primary color

Bowl-Clear

Sleeve soft touch

Sleeve - polycarbonate
Additional Information about the AMOTION FUTR:
Over time, the soft-touch surface may experience wear and tear with prolonged use. Additionally, if the shisha is heavily soiled or used improperly, residues may accumulate on the surface or within the material. Despite its high resistance, we strongly advise handling the shisha with care to preserve its distinctive surface structure for an extended period. Please be aware that warranty claims related to complaints arising from improper or extreme use will not be eligible. In such cases, the responsibility lies with the customer. It is important to note that small inclusions, such as air bubbles, in the glass bowl, may occur during production and do not warrant a complaint.
Why Should I Purchase a AMOTION Flash Bang Hookah from Hookah Vault?
Here at Hookah Vault we are proud to offer the best and most exclusive tobacco, shisha, hookah charcoal,  hookahs and accessories from around the world. We personally hand picked and tested each item to make sure it is up the the HV quality standard. Hookah has been a passion of ours for many years, and we want to share that passion with each and every one of you while growing the hookah community. We are ready and eager to unlock a fresh and new hookah experience with you!
Pair up the Amotion FUTR Hookah with Lemon (#91) 250g or Jackfruit (#43) 250g for an optimal hookah experience.