MUSTHAVE
Regular price
Sale price
$19.99
Unit price
per
Sale
Sold out
View full details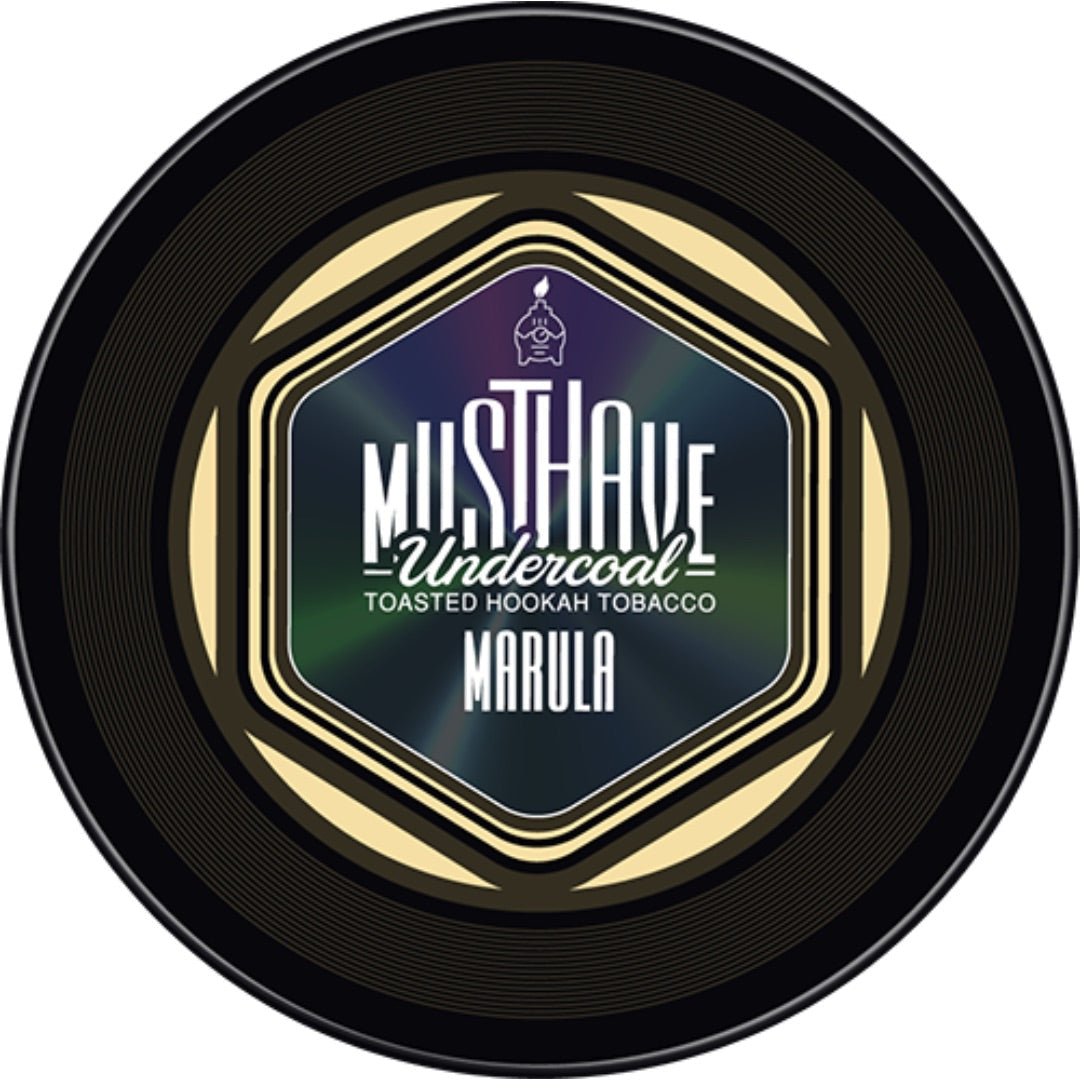 Shop with Confidence
All products purchased at Hookah Vault are backed by our 30-Day Satisfaction Guarantee
MUSTHAVE Tobacco Marula 125g Product Description:
Musthave Undercoal is a heat-resistant, medium strength hookah tobacco containing optimal strength and incredible aromatics. Launched in 2018, it has quickly become one of the most popular brands in the European market. Enjoy flavorful and long-lasting shisha sessions with Musthave Undercoal.
MUSTHAVE Tobacco Marula Flavor Description:
Get ready to embark on a wild flavor adventure with Musthave Marula! This shisha flavor is your ticket to the sweet and intricate taste of Africa's exotic Marula fruit. Close your eyes, take a puff, and you're instantly transported to an African oasis bursting with flavor. If you're craving a shisha experience that's as unique as you are, this one's your golden ticket. It's the perfect blend for all you shisha explorers out there who crave a taste of the world beyond the ordinary. So, why wait? Dive into the deliciousness of Musthave Marula today! 
Experience a perfect smoking session with Musthave Marula 125g Shisha, paired with a Premium Hookah and Bowl.