Al Fakher
Regular price
15.99
Sale price
$14.49
Unit price
per
Sale
Sold out
View full details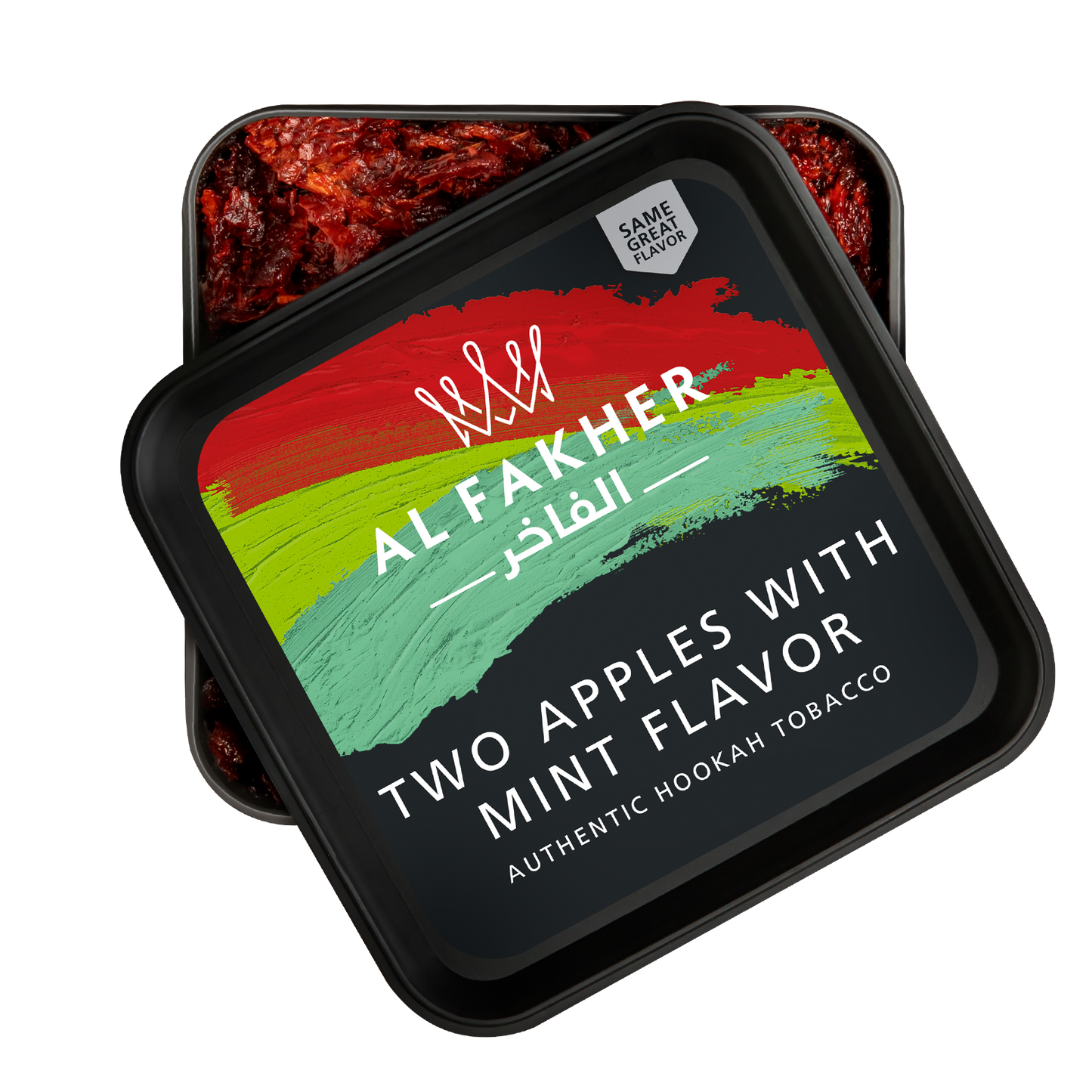 Shop with Confidence
All products purchased at Hookah Vault are backed by our 30-Day Satisfaction Guarantee
Al Fakher Two Apples Mint

 Hookah Tobacco Product Details:


This 250g package of Al Fakher Hookah Tobacco offers shisha enthusiasts a traditional blend of flavor and smoke. Founded in 1999 and well known world wide, Al Fakher offers modern twists on traditional shisha with its Two Apples Mint flavor, also known as Double Apple Mint. Smoke up your sessions with an enthusiast's favorite!

Al Fakher is a highly popular shisha brand known for its traditional molasses and use of a blonde leaf cut of tobacco. This results in a relatively low nicotine content, making it a favorite among many hookah enthusiasts. Additionally, its versatility allows it to be easily packed and prepared in any hookah bowl available on the market.

Al Fakher "
Two Apples Mint

" Flavor Description:

"Two Apples Mint" is a rich flavors of red and green apples blended with muted cool notes.
Al Fakher FAQ
What bowl and coals should I use for Al Fakher?

You can use any bowl and any hookah coals!