Hookah University
Regular price
Sale price
$34.99
Unit price
per
Sale
Sold out
View full details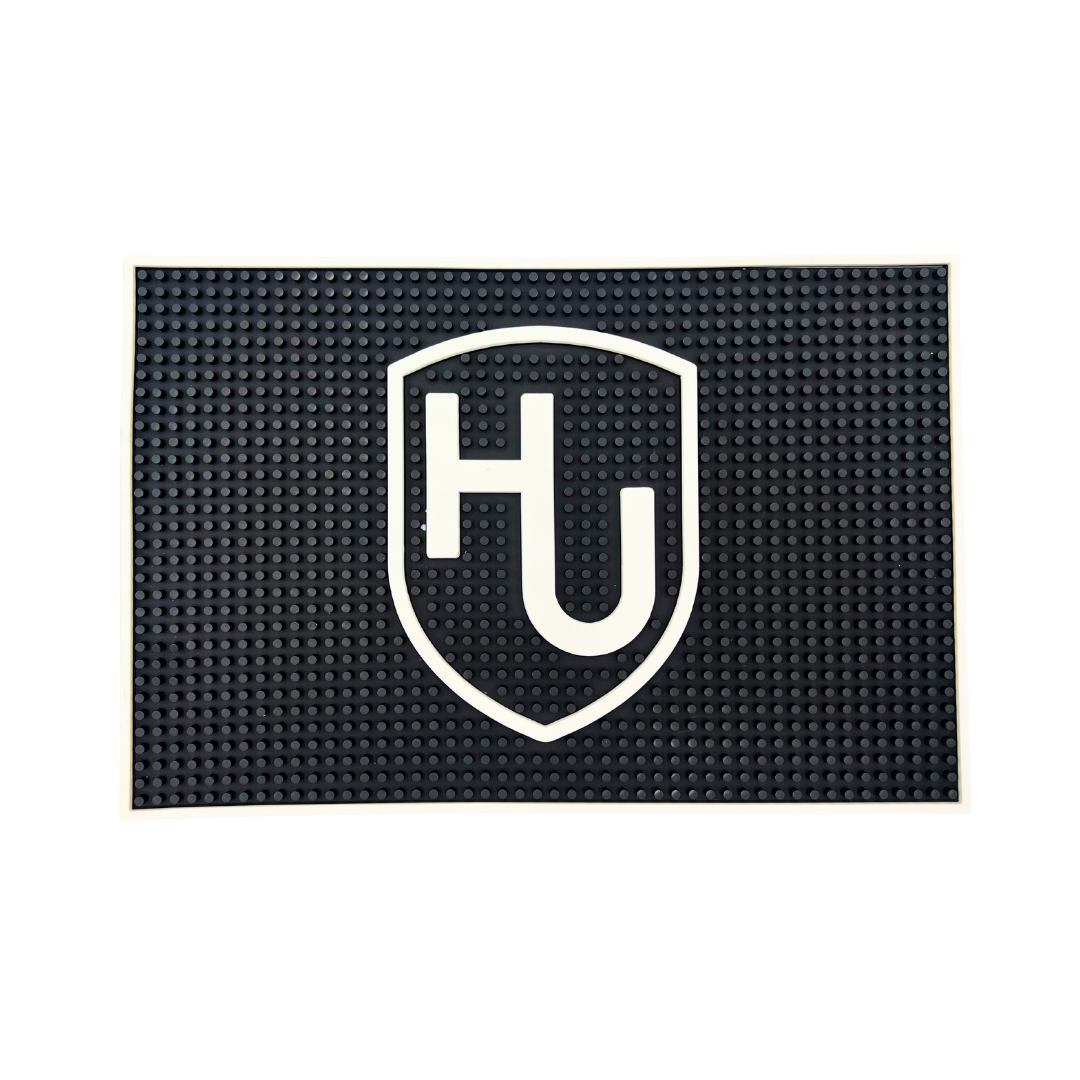 Shop with Confidence
All products purchased at Hookah Vault are backed by our 30-Day Satisfaction Guarantee
Hookah University Drying Mat Product Description:
Introducing the Hookah University Drying Mat, the ultimate tool for hookah enthusiasts. This innovative mat not only serves as a convenient drying station for your hookah accessories, but also doubles as a hookah bowl packing mat. Crafted from high-quality silicone, it provides a non-stick surface that is easy to clean and guarantees a long-lasting use.

The Hookah University Drying Mat features a clever design that allows you to pack your hookah bowl with ease, while also preventing any spills or messes. Its compact size makes it perfect for travel, allowing you to take your hookah experience with you wherever you go. Whether you're a seasoned hookah pro or a beginner, this mat is an essential addition to your hookah setup. So level up your hookah game with the Hookah University Drying Mat!
Product Brand: Hookah University
Product Category: Hookah Mat
Product Size: 18'' x 12''
Product Color: Black & White
To enhance your hookah session and ensure a truly gratifying experience, we highly recommend incorporating the renowned Tangiers Phunnel bowl or exploring compatible aftermarket options like the Alpaca bowl or Mason Shishaware. These carefully crafted hookah bowls have earned a reputation for delivering optimal performance and flavor. Paired with premium hookah coals, you'll be well-equipped for an extraordinary hookah session that surpasses expectations. Elevate your hookah game by exploring our selection of industry-leading hookahs, designed to take your enjoyment to new heights.
About Hookah University: 

Welcome to Hookah University, the epicenter of unity for the vibrant hookah community. We take pride in our role as facilitators, bringing together hookah enthusiasts from all walks of life. Our platform serves as a hub where individuals with a shared passion for hookah can connect, exchange knowledge, and forge meaningful bonds with like-minded individuals around the globe.

Within the walls of Hookah University, you'll find a wealth of knowledge that our members possess. From the art of packing the perfect bowl to the intricacies of flavor mixing, our community members are true hookah aficionados. Engage in lively discussions, seek advice from experienced connoisseurs, and expand your understanding of this ancient tradition. With each interaction, you'll witness firsthand the depth of expertise that our members bring to the table.

But Hookah University is more than just a repository of knowledge; it's a melting pot of cultures and friendships. Our members hail from diverse backgrounds, each with their unique hookah stories and experiences to share. Through their platform, you'll have the opportunity to connect with fellow enthusiasts from around the world, fostering bonds that transcend borders. Whether you're engaging in friendly debates or organizing meetups, the connections you'll form within our community will be nothing short of extraordinary. Join us at Hookah University and become part of a global family that celebrates the beauty of hookah while bridging cultures and creating lifelong friendships.
Why Should I Purchase a Hookah University Mat from Hookah Vault?
Here at Hookah Vault we are proud to offer the best and most exclusive tobacco, shisha, hookah charcoal,  hookahs and accessories from around the world. We personally hand picked and tested each item to make sure it is up the the HV quality standard. Hookah has been a passion of ours for many years, and we want to share that passion with each and every one of you while growing the hookah community. We are ready and eager to unlock a fresh and new hookah experience with you!
Pair up the Hookah University Drying Mat with Aeon Premium Edition 4 (Candy) or Regal Cotton Candy Dymondwood Queen Hookah for an optimal hookah experience.