Union Hookah
Regular price
Sale price
$399.99
Unit price
per
Sale
Sold out
View full details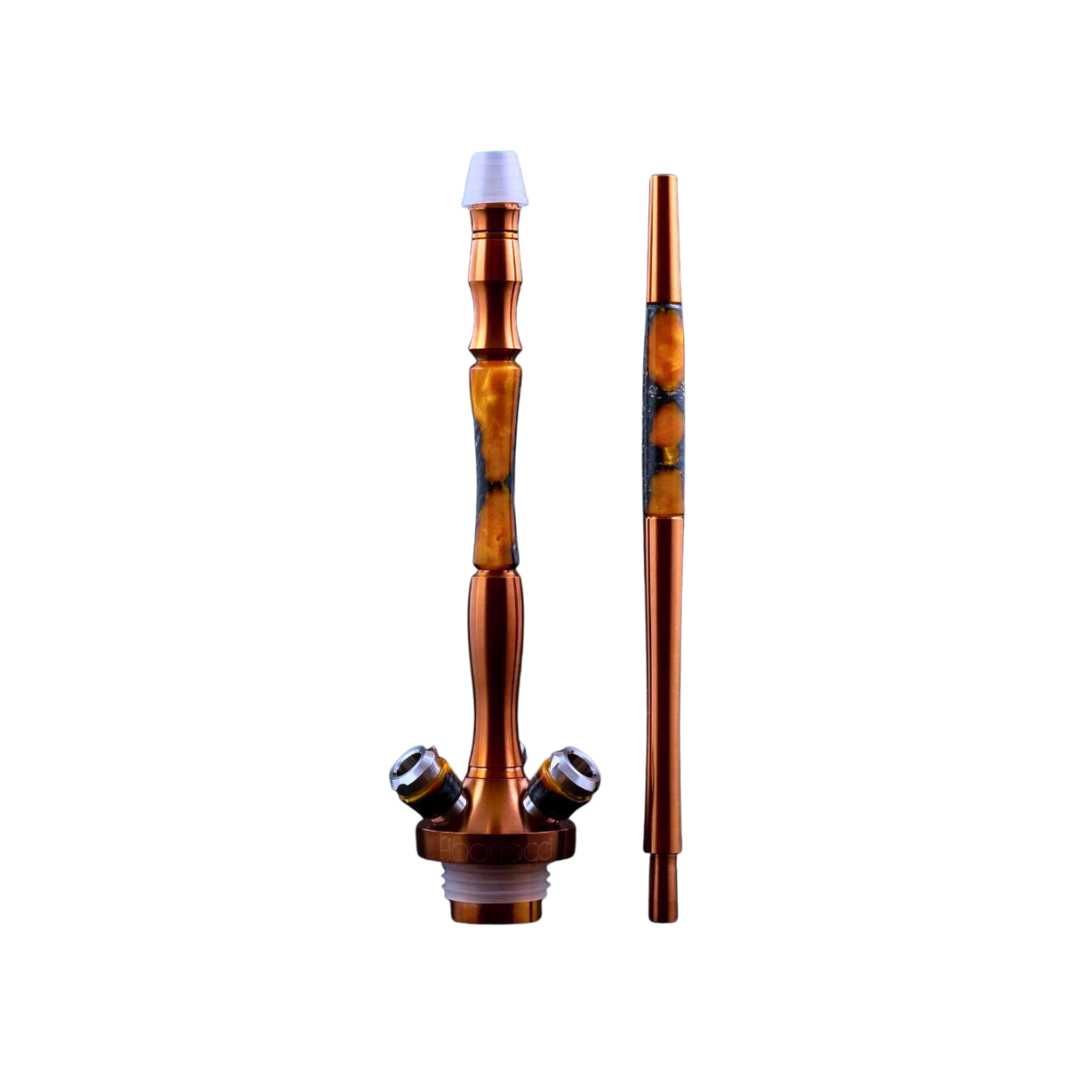 Shop with Confidence
All products purchased at Hookah Vault are backed by our 30-Day Satisfaction Guarantee
Union Hookah Fibonacci (Bronze) Product Description:
Product Brand: Union Hookah
Product Category: Hookahs
Product Color: Bronze
Union Fibonacci Hookah boasts a stainless steel build with top-notch inserts. Its measurements, modelled after the Fibonacci sequence, render it a unique engineering achievement. Additionally, a durable PVD coating, commonly used in aerospace and military applications, safeguards the hookah from harm.
Union Fibonacci Includes:
Stem
Tray
Mouth Piece (Hose Handle)
Silicone Hose
Hose Adapter
Grommets
Base NOT Included. Check out our wide selection of hookah bases!
About Union Hookah: 
Union Hookah History-
Union Hookahs has a venerable past grounded in the realm of superior hookah artistry. Founded in Russia in 2017, we initiated a quest to redefine the practice of shisha smoking. Our focus on quality and fervor for invention have made us an authoritative name in the sector. Our narrative started with a vision to unite antiquity and modernity, joining the ageless appeal of hookah heritage with cutting-edge technology. Over the years, we've improved our craftsmanship, taking cues from the old while continually adapting to current needs.
Product Quality-
At Union Hookahs, utmost quality is the standard. We understand that the essential elements of a superior hookah experience lies in the quality of materials and craftsmanship. Accordingly, we carefully select only the best stainless steel and procure the finest materials for our products. Each Union Hookah is a testament to our commitment to excellence. From the outset, you will discern the superior quality. Our meticulous designs and precision engineering guarantee every product inscribed with our insignia surpasses all expectations.
Product Innovation-
Innovation is embedded in our identity. We take pride in pushing the envelope of hookah design and making it even better. Our team of experienced craftsmen and engineers is always searching for new horizons, seeking innovative ways to maximize your hookah experience.

From incorporating elements of the Fibonacci sequence into our design to utilizing aerospace and military-grade coatings, we aim to remain in the vanguard of hookah technology. By combining classic craftsmanship with contemporary aesthetics and introducing state of the art features, Union Hookahs is devoted to establishing the benchmark for innovation in this field.

Buy Union Hookahs from Hookah Vault:
Based in Los Angeles, California, Hookah Vault is a licensed online Union Hookah retailer. Our wide selection of renowned brands and goods allows for rapid delivery. Browse our large variety of superior products and experience Hookah Vault today!
Product Disclaimer: 
You must be 21 years or older to purchase this product. This product contains nicotine. Nicotine is an addictive chemical.
Why Should I Purchase Union Hookahs from Hookah Vault?
We are an authorized retailer of Union Hookah. Our enthusiasm for hookah has deepened with time, and we desire to share the hookah bond with all customers, while amplifying the hookah population. Let us open the door to a brand-new hookah encounter with you!
Your new Union Fibonacci hookah pairs well with premium hookah coals and one of our personal favorites, Alpaca Hookah Bowls!